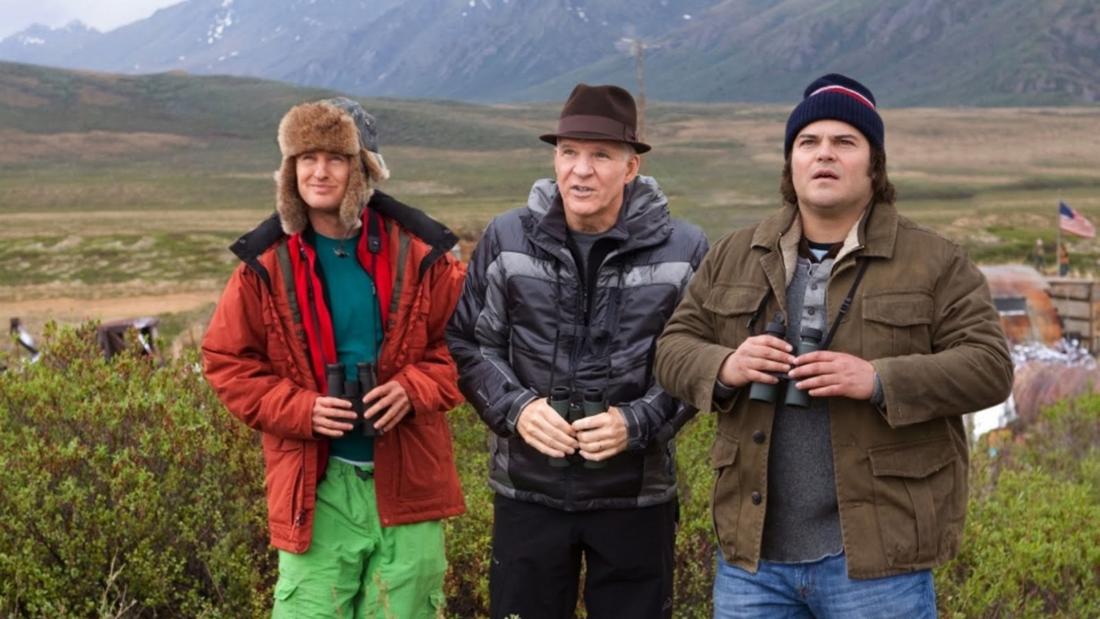 2016
with
Russ Namitz
Biology, Oceanography & Ornithology Teacher, Marshfield High School, Coos Bay, Oregon
The Big Year—

Discovering the Birds of Oregon
Program Description
Local Oregon state record holder Russ Namitz introduces the film with tales from his big year.
Enjoy the ups and downs, sounds and sights, trials and tribulations, victories and defeats as he searches Oregon for Rusty Blackbirds, Snowy Plovers, and the elusive Bohemian Waxwing.
Film Synopsis
Two bird enthusiasts try to defeat the cocky, cutthroat world record holder in a year-long bird-spotting competition.
Three men find that they have come to a turning point. Stu (Steve Martin) faces a late-life crisis, Kenny (Owen Wilson) is in the grip of a midlife crisis, and Brad (Jack Black) is wallowing in a no-life crisis. Determined to kick-start their stagnant lives, Stu, Kenny, and Brad decide to enter a prestigious contest. During the course of one calendar year, the three friendly rivals criss-cross North America in a quest to count more species of birds than anyone else.
About the Speaker
Russ Namitz began birding in earnest in the summer of 1996. He has worked as a seasonal wildlife biologist for seven years in many of the western states from Texas to Alaska, as well as in Mexico, Costa Rica, and Ecuador. Highlights include working with Kemp's Ridley Sea Turtles (Texas), conducting demographic studies of all three subspecies of Spotted Owl (California, Arizona), counting the world's largest raptor migration in Veracruz (Mexico), and being a bird guide/naturalist on St. Paul Island (Alaska) and at Sacha Lodge, Ecuador. He has traveled and birded extensively in the western United States, Mexico, and Central America, and has also birded in South America and Asia. He has taken numerous pelagic trips from Alaska to Mexico as well as some east coast pelagic trips (North Carolina, Florida). To feed the obsession, he teaches Biology, Oceanography & Ornithology at Marshfield High School in Coos Bay.