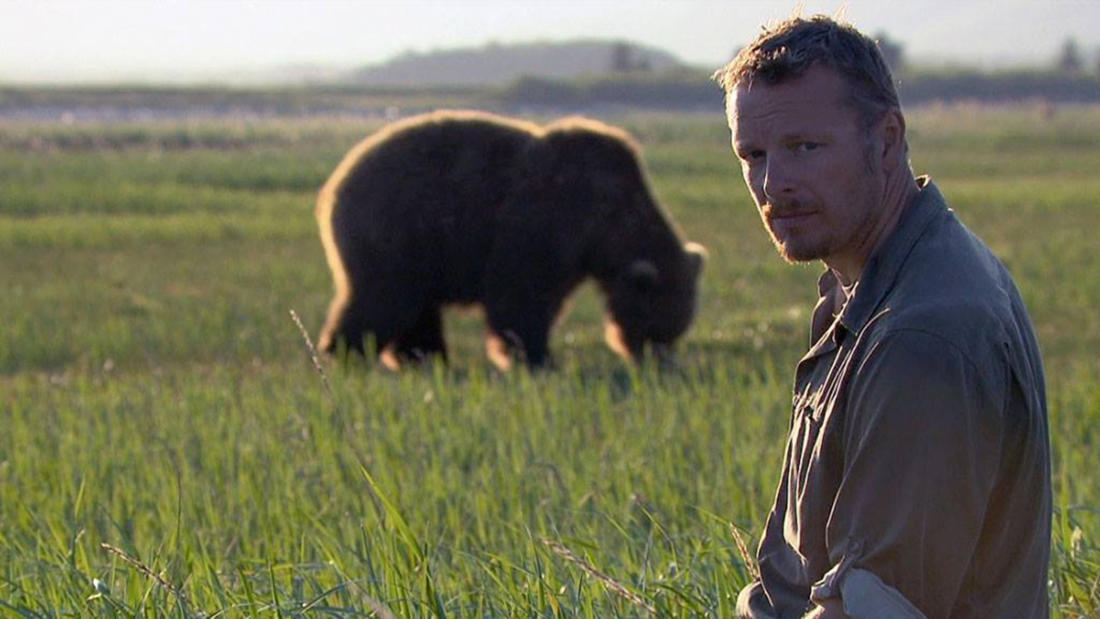 2015
with
Chris Morgan
Executive Director, Wildlife Media; Bear Ecologist; Filmmaker; Author; TV Host
Program Description
Chris Morgan screened footage from previous expeditions, as well as clips from his forthcoming documentary tracing his motorcycle trip across four continents and documenting inspirational stories of bears and colorful cultures in Borneo, Peru, Alaska, and the Arctic.
Film Synopsis
This documentary takes a look at the world's wild places through the eyes of bears.
Ecologist, adventure rider, and TV host Chris Morgan narrates this documentary about bear conservation and the people who have devoted their lives to studying, understanding, and protecting bears and the unique, wild places that they occupy around the world. Morgan and his team travel to Alaska to film the world's largest bears, and to Borneo's tropical rainforest. Other destinations include Mongolia, India, and Peru, where a young biologist studies a unique population of Andean bears that exist in one of the most inhospitable places on Earth.
About the Speaker
Chris Morgan is a conservation ecologist who works through education, film, science, and campaigns to highlight wildlife conservation in fresh, fascinating ways. His personal mission is to help make conservation a part of everyday life for all individuals by inspiring people to appreciate wildlife and wild places, and creating solutions that intertwine human welfare with the health of our planet. He loves wild places, and is never happier than when sharing them with others—either in person, or through education and film.