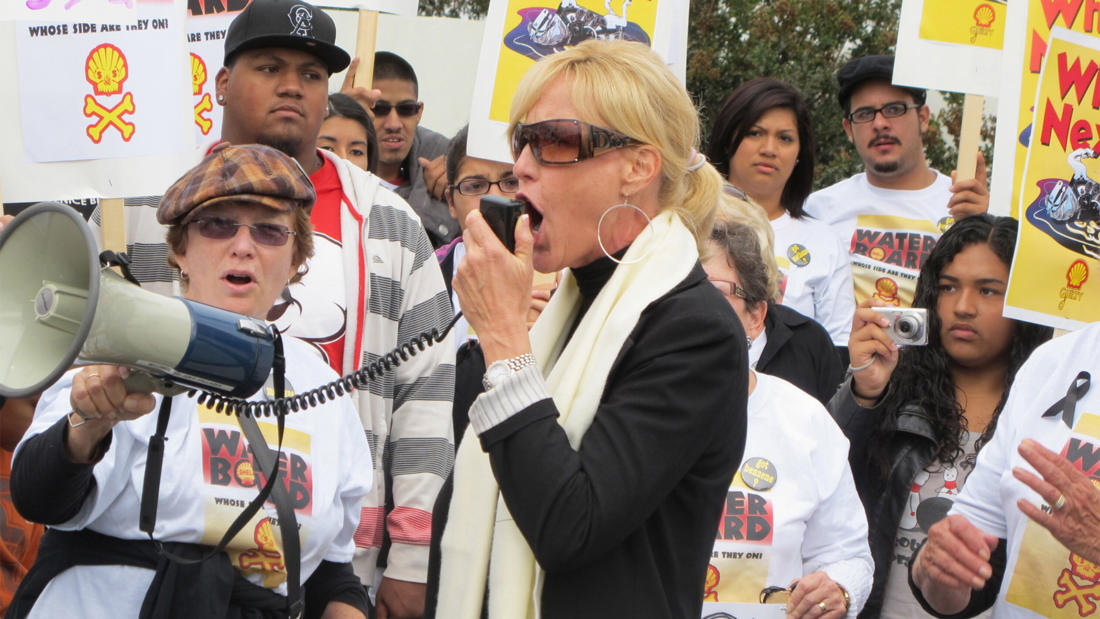 2012
with
Jessica Yu
Oscar-Winning Filmmaker
and
Robert Glennon
Water Expert; Author
Last Call at the Oasis—

The Global Water Crisis
Program Description
Jessica Yu and Robert Glennon discussed the global water crisis as a central issue facing our world this century.
Film Synopsis
Erin Brockovich, Robert Glennon, and Jay Famiglietti are among those interviewed in Jessica Yu's investigation of the world's looming water shortage.
From the producers of An Inconvenient Truth, Food, Inc., and Waiting For Superman, Last Call at the Oasis is a documentary examining the global water crisis. With the help of environmental activist Erin Brockovich and other renowned experts, the film travels throughout North America, shedding light on the vital role water plays in our lives, exposing the defects in the current system, and looking at communities in California and Nevada already struggling with its ill-effects and individuals who are championing revolutionary solutions.
About the Speaker
Jessica Lingmin Yu is a film director, writer, producer, and editor. She has directed documentary films, dramatic films, and television shows. Yu won an Academy Award for Best Documentary Short Subject for Breathing Lessons: The Life and Work of Mark O'Brien (1997). Yu's latest film, Last Call at the Oasis (2012) is based upon Alex Prud'homme's Ripple Effect.

Robert Glennon is one of the nation's thought leaders and commentators on water policy and law. A frequent keynote speaker, Glennon is the author of two award-winning best sellers. He is also a frequent contributor to national publications, including The New York Times and The Wall Street Journal, and a guest on various television and radio shows, including The Daily Show with Jon Stewart. A sought-after speaker and analyst, Glennon helps reporters, government officials, the business community, academics, and the public to understand the current water policy landscape. He offers a sensible blueprint for achieving a sustainable water future. His speaking schedule has taken him to more than 30 states, as well as to Europe, Asia, Australia, and the Middle East.