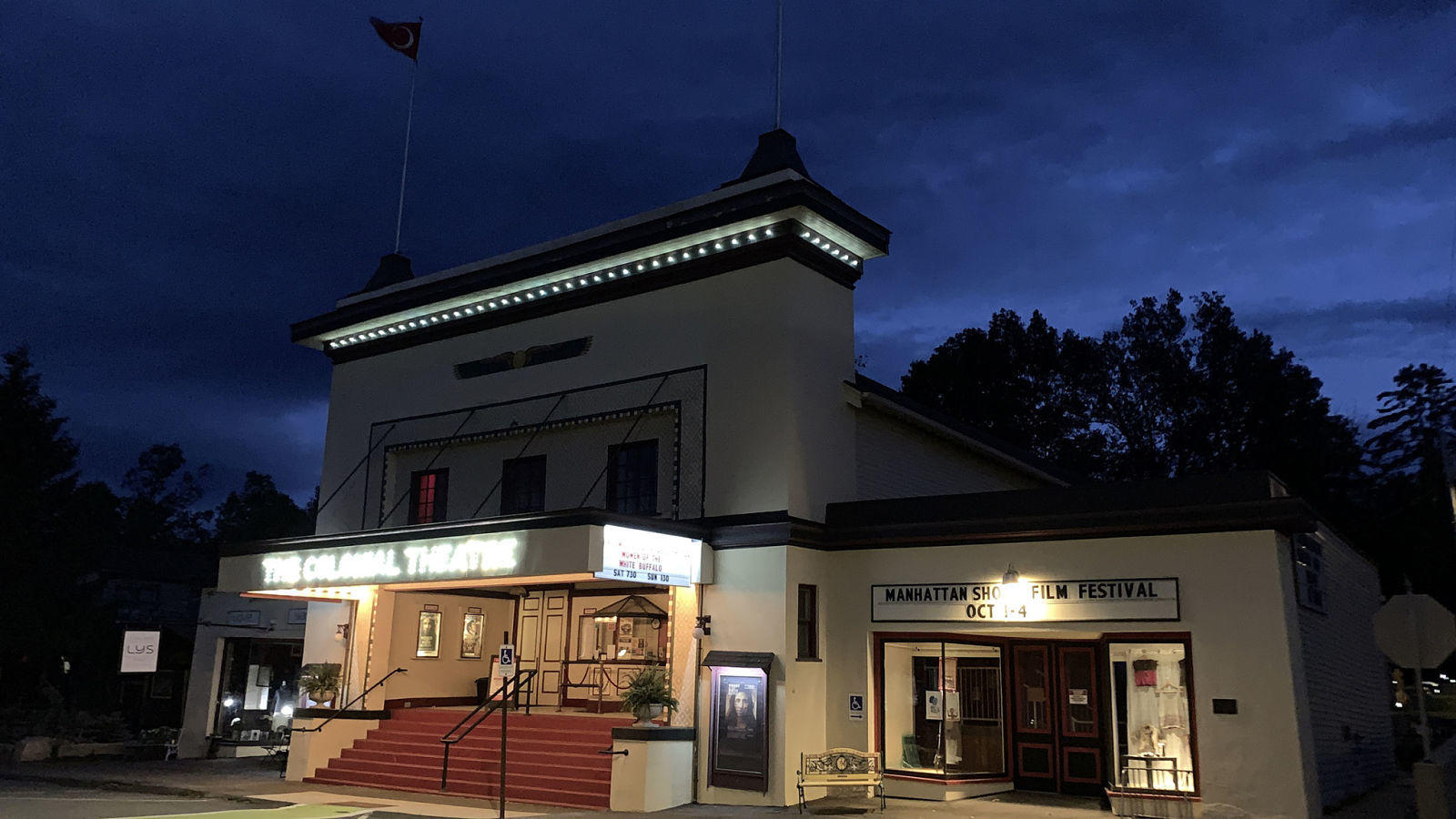 The Colonial Theatre
The Colonial Theatre is the home of arts, film, music, and culture in New Hampshire's North Country.
Located in the heart of The White Mountains in Bethlehem, New Hampshire, the historic Colonial Theatre is one of the oldest continuously operated movie theaters in the country. When The Colonial opened its doors in 1915, the era of the Grand Hotels was in full swing and Bethlehem was a premier destination resort. Because of its sophisticated clientele, The Colonial quickly became a venue for studios to test market their films. With its rich history, The Colonial remains one of the remaining links to the era of the Grand Hotels as well as a significant chapter in the history of the film industry.
Now, after a series of renovations and improvements, the 300-seat Colonial offers state-of-the-art digital projection and surround sound for independent and world cinema, hosts Grammy award-winning performing artists, family entertainment, and community events from May through October—all without losing the intimate charm of a vintage summer theater.