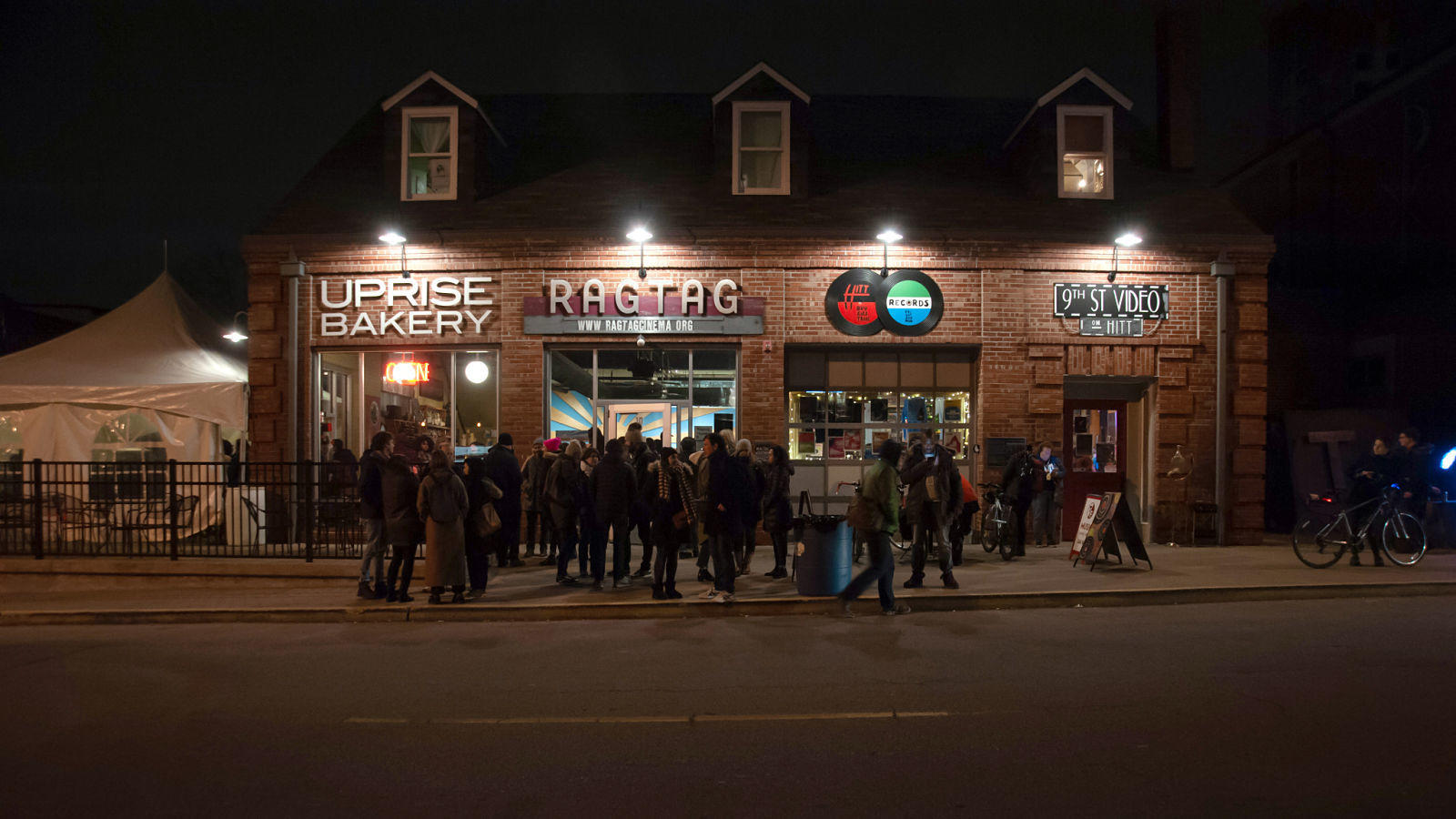 Ragtag Cinema
Ragtag Cinema has been a hub of culture and the arts in this small midwestern town since its inception in May 2000. Now permanently housed in an historic building, formerly a Coca-Cola bottling plant, the cinema shares space with a bakery (with full bar) and a record store, which creates communal spaces for people to meet up, share a drink and conversation before and after screenings. Ragtag has the ability to screen 35mm prints as well as digital media, setting it apart from other theaters in the region.
Ragtag Cinema is a project of the Ragtag Film Society, a nonprofit organization with over 20 years of showcasing transformative cinema and art in Columbia, Missouri through its two projects – Ragtag Cinema and True/False Film Fest. True/False is an annual four-day, nine-screen immersive event that brings together nonfiction filmmakers, artists, musicians, and audiences in a unique, rambunctious festival atmosphere. Through both projects, RFS prioritizes inclusivity and improving media literacy throughout Columbia by implementing programs for school-aged students, teachers, and residents of mid-Missouri.
With cinema as a focal point, Ragtag Film Society exists to captivate and engage communities in immersive arts experiences that explore assumptions and elicit shared joy, wonder, and introspection.
Follow: @RagtagCinema