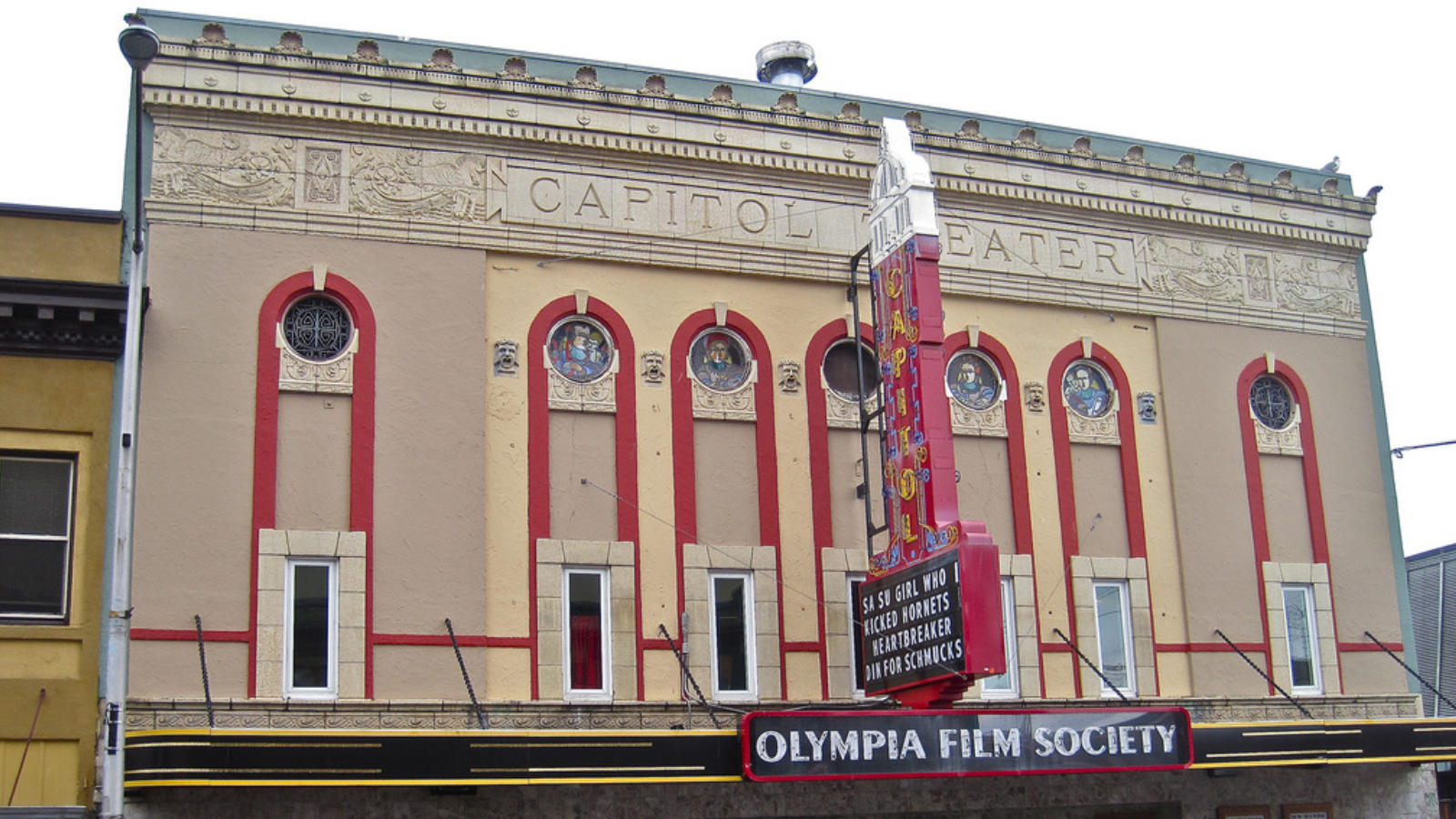 Olympia Film Society
The Olympia Film Society (OFS) was founded in 1980 by a local group of film enthusiasts who sought to share their love of cinematic art with the community of Olympia, Washington. More than 30 years later, OFS continues to strive to enliven and enrich our community by presenting and fostering the development of independent and underrepresented film, music, and allied arts in the Historic Capitol Theater. Our movie palace of 1924 is located in heart of downtown Olympia's Historic Theater District the hub of entertainment from great restaurants, peaceful parks, and shops.   We continue to carry on the 93-year tradition of the Capitol Theater and its legacy of hosting movies concerts, live stage performances, and work toward the renovation and preservation of this historic piece of Olympia!
OFS presents the best award winning, international, and independent films. Additional special, one-time-only screenings are also presented, featuring question-and-answer sessions with visiting filmmakers and mixed media performance artists. Since 1983, OFS has hosted the annual Olympia Film Festival, a ten-day around-the-clock extravaganza of films, filmmakers, and film-related guests, special performances, discussion panels, and educational workshops. While the festival is well known and respected throughout the film world, the effort that goes into making it happen is completely local, from the many hours and days put in by our dedicated volunteers to the generous support of local businesses. The festival attracts between 5,000 and 7,000 attendees each year.
Over 150 volunteers keep the theater operational. Recently the Olympia Downtown Strategy group, citizen participants rated the Capitol Theater among the "top ten treasures" of the city. This vibrant resource attracts 35,000 visitors annually.