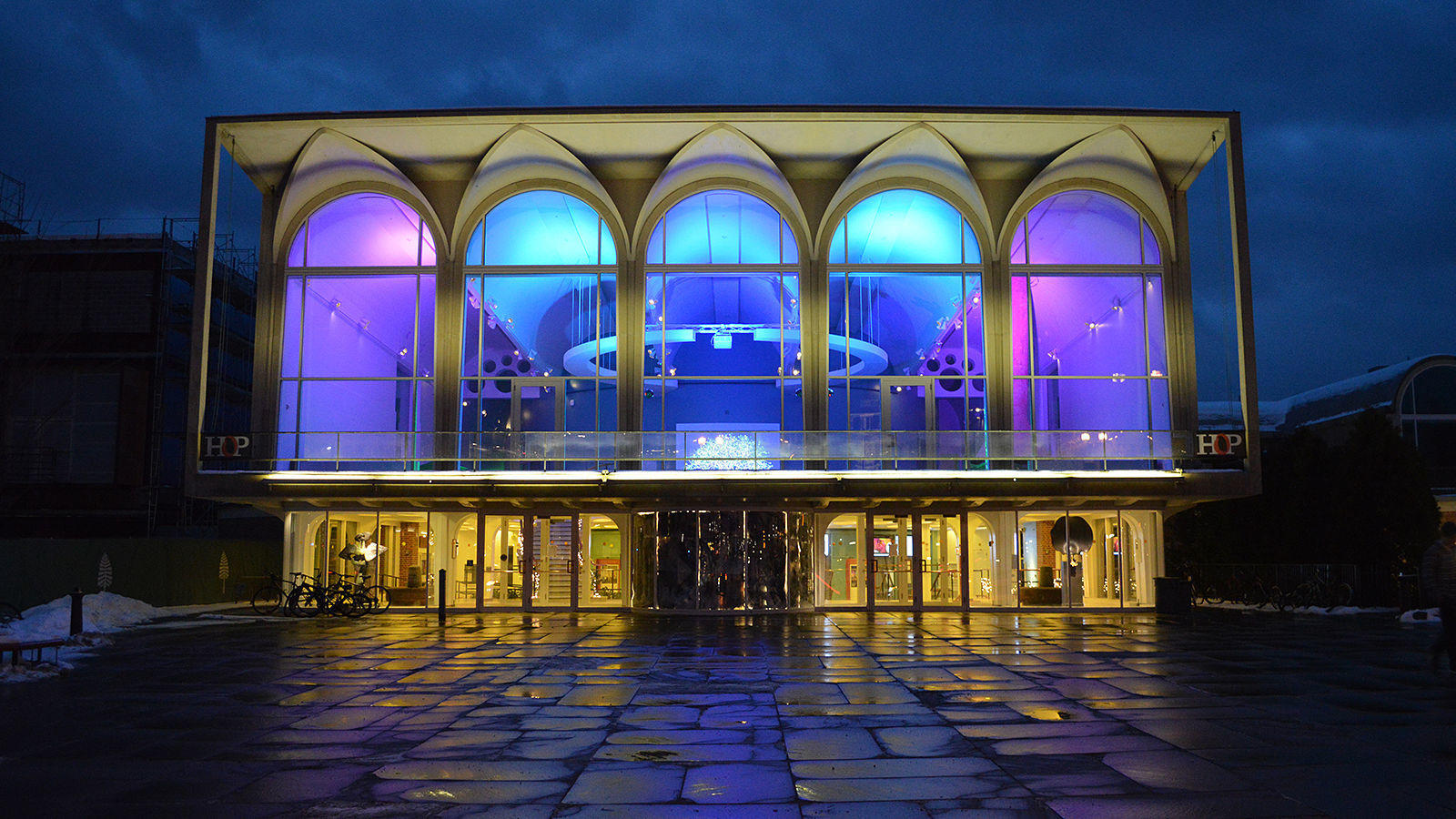 Hopkins Center for the Arts at Dartmouth College
The Hopkins Center's mission is to ignite and sustain a passion for the arts within Dartmouth and its greater community and provide the core educational environment for the study, creation and presentation of the arts.
The Hop is a hub of performing arts and film for Dartmouth and its region, a laboratory for creative exploration, and an instigator of connections between various arts, the Dartmouth curriculum and the wider community. The Hop brings together visiting artists, resident artists, student ensembles and academic departments to produce or present work that represents diverse voices and artistic forms and speaks to important issues. It brings world-class artists to the region, presents timeless works, and incubates new performances.
Experiential Education
The Hop is a leader in experiential education at Dartmouth College, with over 4,000 students experiencing performances through academic courses and more than 200 students performing annually in Hop Ensembles or Department of Theater productions. The Student Workshops allow students of all skill levels to discover the joy of hands-on creation, learn from professional artists, and hone their craft in woodworking, jewelry design and ceramics.
The Arts District
Situated on the Green of Dartmouth College, the Hop serves as a central cultural and social resource for students and faculty, with practice rooms, creation spaces, food and social spaces like the Top of the Hop. It connects to the newly renovated Hood Museum of Arts and sits beside the Black Family Visual Arts Center, home to the Hop's film program and the Loew Auditorium.