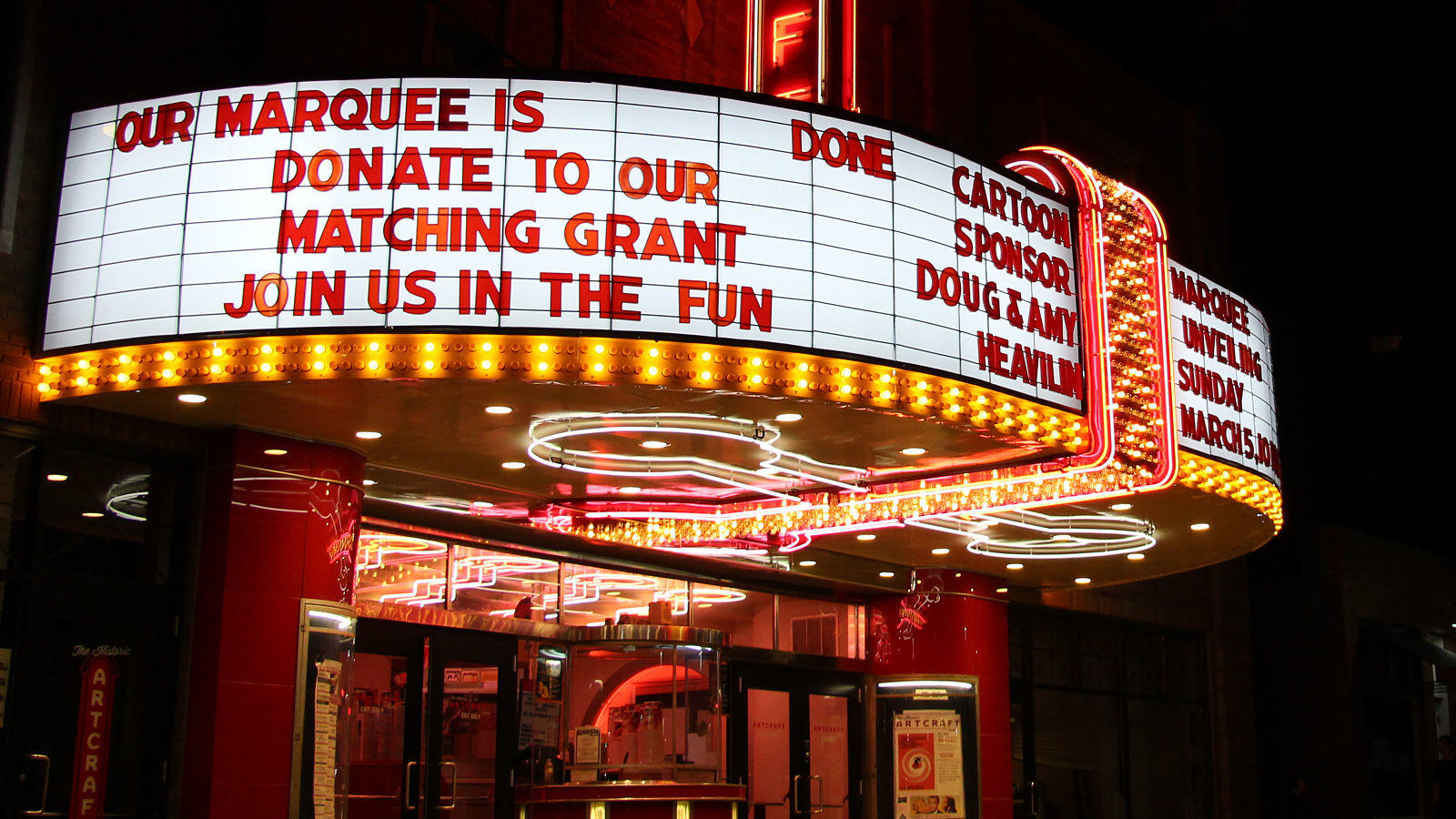 Historic Artcraft Theatre
The Historic Artcraft Theatre is a 95-year-old, single screen, 625 seat theater in Franklin, Indiana. The Artcraft is owned by Franklin Heritage, Inc., a nonprofit historic preservation group that organized in 1983 to preserve historic structures and improve the quality of life for Franklin citizens. At the Artcraft, our mission is to restore the theater, support local businesses by giving people a reason to come downtown, and bring unique programming to our community.
We are working hard to offer programming for underserved audiences. On August 26, 2018, the Artcraft is introducing movie matinees for the deaf and hard of hearing, and sensory-friendly movie nights for families living with autism will follow in September. We keep our ticket prices low to encourage families and low-income guests to visit. We host low cost field trips for area schools, Girls Inc. and summer camp kids. The Artcraft is a welcoming place for volunteers who face physical or developmental challenges.

The Artcraft hosts annual film festivals, events for Indy Pop Con, and The Heartland Film Festival. We also host fundraisers for the Johnson County Humane Society, Dancing for the Johnson County Stars, and the Elks Club. In 2017 we welcomed 50,000 guests through the Artcraft doors.
As a nonprofit, our goal is to use our theater for the greater good. Our hope is to start a conversation or spark a desire to learn more.