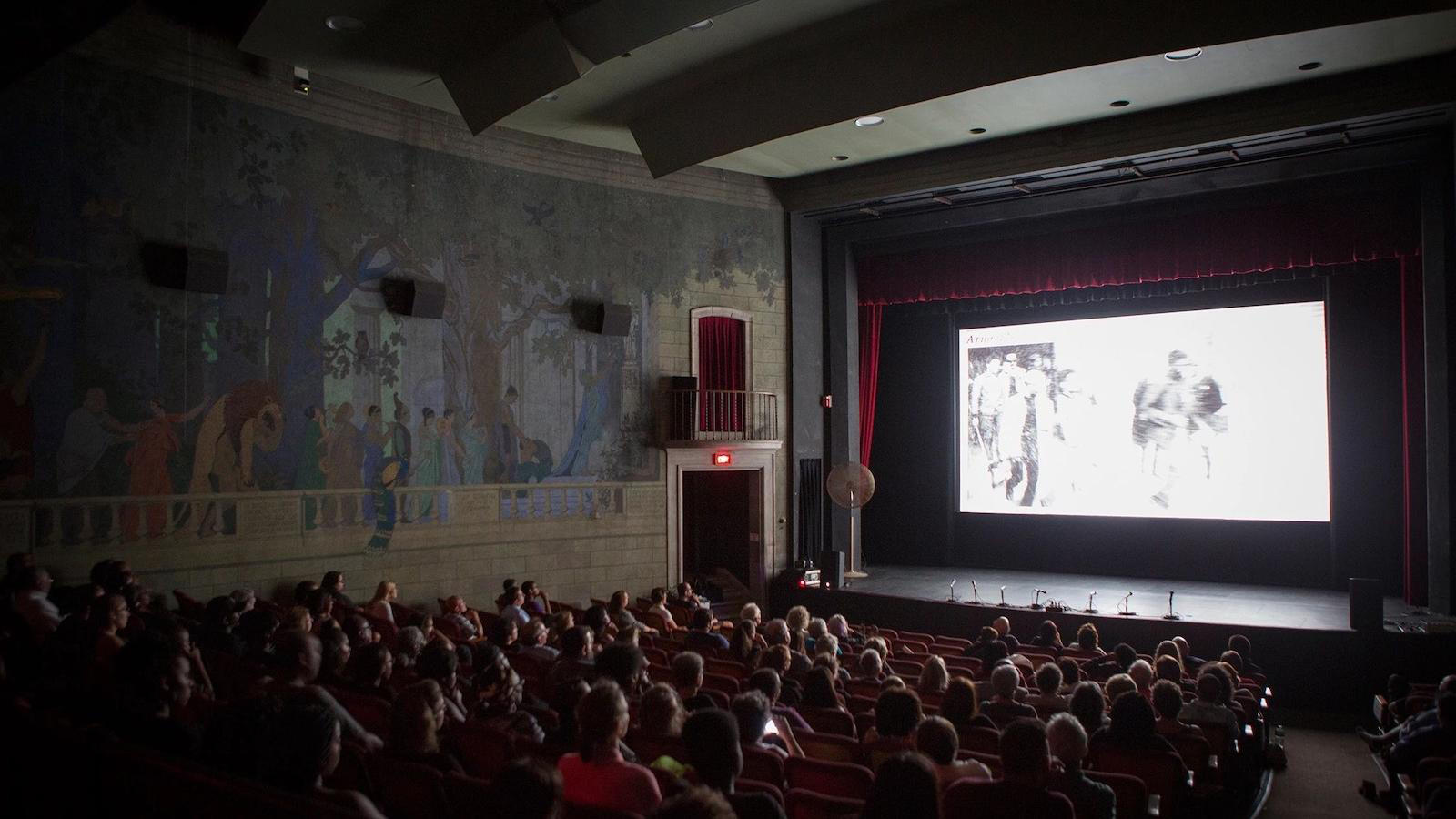 Cornell Cinema
104 Willard Straight Hall
Cornell University
Ithaca, NY 14853
607-255-3522
cinema.cornell.edu
Established in 1970 as a university film society, Cornell Cinema is a long-standing film exhibition program at Cornell University in Ithaca, New York. The cinema operates four to five nights per week in the historic Willard Straight Theatre, which is centrally located on the campus of Cornell University and open to the general public.
Cornell Cinema is dedicated to expanding access to, fostering deeper appreciation of, and advancing interdisciplinary teaching through moving image work by filmmakers from across the globe. Each semester, the cinema presents a dynamic variety of contemporary and classic films, including Hollywood films, documentaries, silent films, international, art-house, and experimental media work, cult classics, and other repertory titles. As a core part of its educational mission, it also offers regular opportunities for audiences to discuss films and the relevant social, political, and artistic questions they raise in conversation with filmmakers, scholars, and community leaders.
Working in partnership with faculty, students, research centers, and community organizations, Cornell Cinema aims to spark curiosity, build community, and inspire innovative thinking through collective encounters with the art of film.
Follow: @cornellcinema