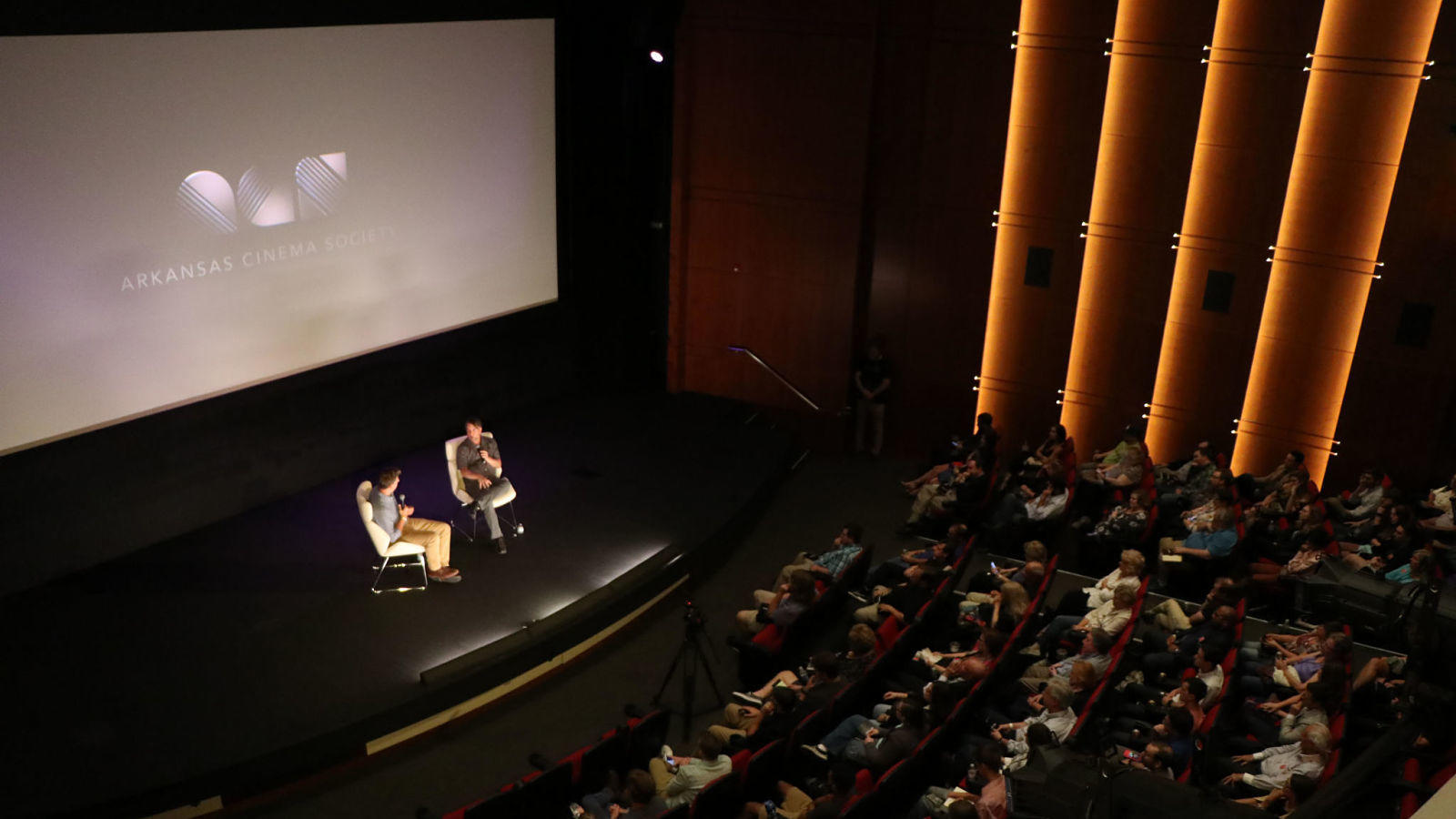 Arkansas Cinema Society
Arkansas Cinema Society co-founders Jeff Nichols and Kathryn Tucker both grew up in Arkansas with an interest in film, but achieving their dreams seemed as far away as Hollywood itself. While they were both able to find success in the film industry later in life, their paths were long and circuitous. Inspired by the Austin Film Society's mission to bring communities together around great film and supporting filmmakers no matter the stage of their careers, Kathryn and Jeff started the Arkansas Cinema Society in 2017 to demystify the film industry for Arkansans and make it a tangible possibility for any Arkansan with a dream to work in film.
From the very beginning, the Arkansas Cinema Society has made it our mission to lift up the voices of the often silenced and to provide opportunities for underserved audiences and filmmakers in Arkansas. ACS was founded after the Little Rock Film Festival closed in 2015, leaving the burgeoning film community without centralized support or nurturing. The ACS founders wanted to bring world-class filmmakers and films to Arkansas to provide the missing access for our underserved audience to the film industry at large, with the hope of inspiring new voices.
Our first programs included opportunities for Arkansas filmmakers to screen their films for sold-out audiences hungry for homegrown work, and grew to include educational programs to train the next generation of filmmakers. Two new additions to our screening series include the Dreamland Film Series, a celebration of Black voices in cinema; and the Mind the Gap Film Series, exploring gender equity through film. Art removes barriers to see from another's perspective, and no art form is more immersive than film. Through our platform, we invite our audiences to step into the shoes of someone who might not look or think like them and see the world through their eyes. Understanding is the first step toward equity.
Over the past four years, ACS has developed screening programs to exhibit Arkansas films and expose Arkansans to the national film industry, as well as educational programs and workshops to inspire and educate everyone from children to adults on the process of filmmaking and how to become a filmmaker. The Brookings Institute conducted a study in 42 schools in Houston and found that arts education increased school engagement, cross-curricular academic skills, and positive social behavior including higher levels of empathy and desire to help others in need. By championing arts education, ACS gives students and aspiring filmmakers an opportunity to develop their visual arts skills and create a space for them to exhibit how their art can be used to address social issues and create positive change in our society.
Follow: @arkansascinema