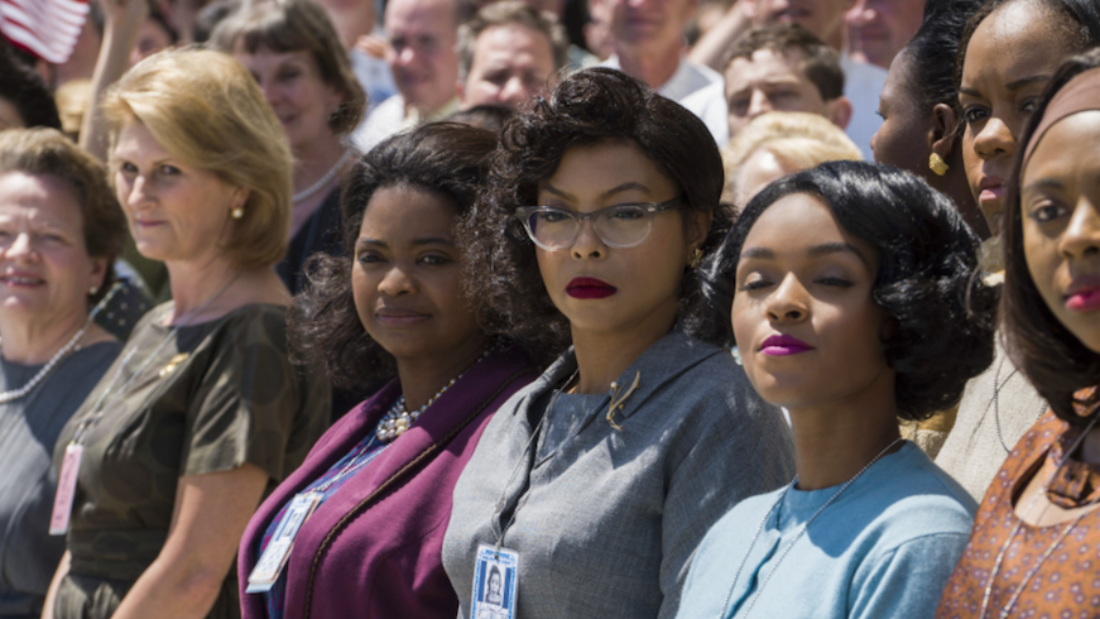 Mar 26
2024
with
Guest Lecturer (TBA)
Aspen Center for Physics
Hidden Figures—

Women in the equation
Program Description
Civil rights, space travel, "human computers" — March is Women's History month, and what better way to celebrate women in the history of science than to watch Theodore Melfi's Academy Award-nominated film, HIDDEN FIGURES? Learn about the challenges and opportunities for girls and women in STEM, then and now. Our short film for the evening is GIRLS WHO CODE, created by Aspen Film summer filmmaking camp participants. Guest lecturer from the Aspen Center for Physics (TBA).
Film Synopsis
A team of African American women provide NASA with important mathematical data needed to launch the program's first successful space missions.
As the United States raced against Russia to put a man in space, three brilliant African American women at NASA — Katherine Johnson (Taraji P. Henson), Dorothy Vaughan (Octavia Spencer), and Mary Jackson (Janelle Monáe) — became the brains behind one of the greatest operations in history: the launch of astronaut John Glenn (Glen Powell) into orbit, a stunning achievement that restored the nation's confidence, turned around the Space Race, and captivated the world.