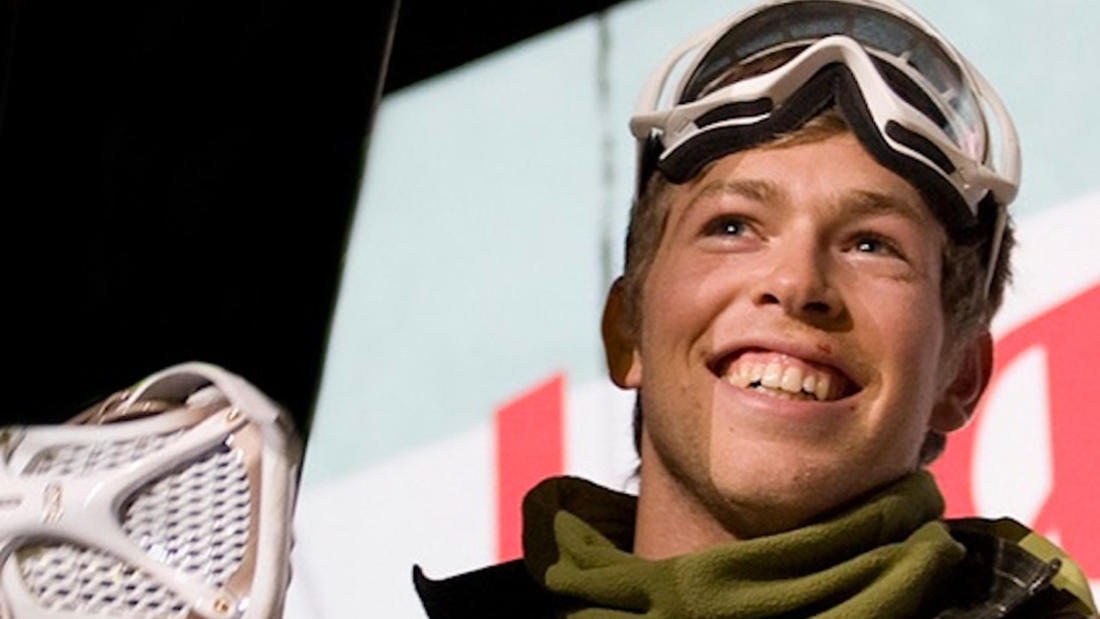 Jan 10
2024
with
Amanda Boxtel
Founder and Executive Director, Bridging Bionics
and
Lucy Walker
Director, The Crash Reel
The Crash Reel—

Life Reimagined
Program Description
THE CRASH REEL (2013) and TREVOR KENNISON - DAY ONE (2020) portray the frailties of our physical bodies and the ways loved ones, nature, and, technology can help one to overcome a life-threatening injury and continue to lead a resilient life. Amanda Boxtel talks with THE CRASH REEL director Lucy Walker about the exoskeleton technology that has allowed her to walk again after a skiing accident that resulted in a spinal cord injury. She is the founder of Bridging Bionics, with a mission to help individuals who have neurological mobility impairments regain mobility and walk again.
Film Synopsis
Snowboarder Kevin Pearce wants to return to his favorite sport after suffering a traumatic brain injury while training for the 2010 Winter Olympics.
An escalating rivalry between Kevin and his nemesis Shaun White in the run—up to the 2010 Olympics leaves Shaun on top of the Olympic podium and Kevin in a coma following a training accident in Park City, Utah. Kevin's tight—knit Vermont family flies to his side and helps him rebuild his life as a brain injury survivor. But when he insists he wants to return to the sport he still loves, his family intervenes with his eloquent brother David speaking for all of them when he says, "I just don't want you to die." Kevin's doctors caution him that even a small blow to the head could be enough to kill him. Will Kevin defy them and insist on pursuing his passion? With his now impaired skills, what other options does he have? How much risk is too much?
About the Speaker
Since February 27, 1992 Amanda has dreamed of walking again. On that fateful date, a freak skiing accident rendered her with a permanent spinal cord injury from the pelvis down. She has since been involved in community and outreach projects that aim to improve the lives of individuals with disabilities. Amanda is the founding Executive Director for Bridging Bionics Foundation, demonstrating how bionic exoskeleton technology has a positive impact on quality of life. On October 19, 2015, Bridging Bionics officially launched their Mobility Program for Roaring Fork Valley residents. The goal of the program is to provide access to this cutting-edge robotic technology, which is typically cost prohibitive, to enhance neuro-recovery and quality of life for any individual with a neurological mobility challenge.

Amanda showcased the first partially 3D printed exoskeleton in the world for Singularity University's European Summit in Budapest, Hungary, and then again at the Aspen Ideas Festival in Colorado. In November 2014 Amanda presented her forwarding thinking ideas about humanizing technology at TEDCity2.0 in Chengdu China. In 2018 Amanda was honored as a Top Ten CNN Hero. She lives with her golden retriever, Winston, in Basalt, Colorado.
Lucy Walker is an Emmy-winning, British film director who has twice been nominated for an Academy Award and is renowned for creating riveting, character-driven nonfiction that delivers emotionally and narratively. Lucy's latest feature film Bring Your Own Brigade, premiered at Sundance and was listed #5 in The New York Times' Top Ten Movies of 2021. Her other films include The Crash Reel (2013); the Oscar-nominated Waste Land (2010); Countdown to Zero (2010), Blindsight (2006), Devil's Playground (2002) and short films, notably the Oscar-nominated The Tsunami and the Cherry Blossom (2011) and The Lion's Mouth Opens (2014). Her recent series How To Change Your Mind is adapted from Michael Pollan's best-seller about psychedelics and is currently streaming on Netflix. Aside from her two nominations, her films have been shortlisted for five Oscars and nominated for seven Emmys, with The Crash Reel winning one. For her advertising work she has been recognized with awards including three Cannes Lions, two Clios, and two AICP awards.