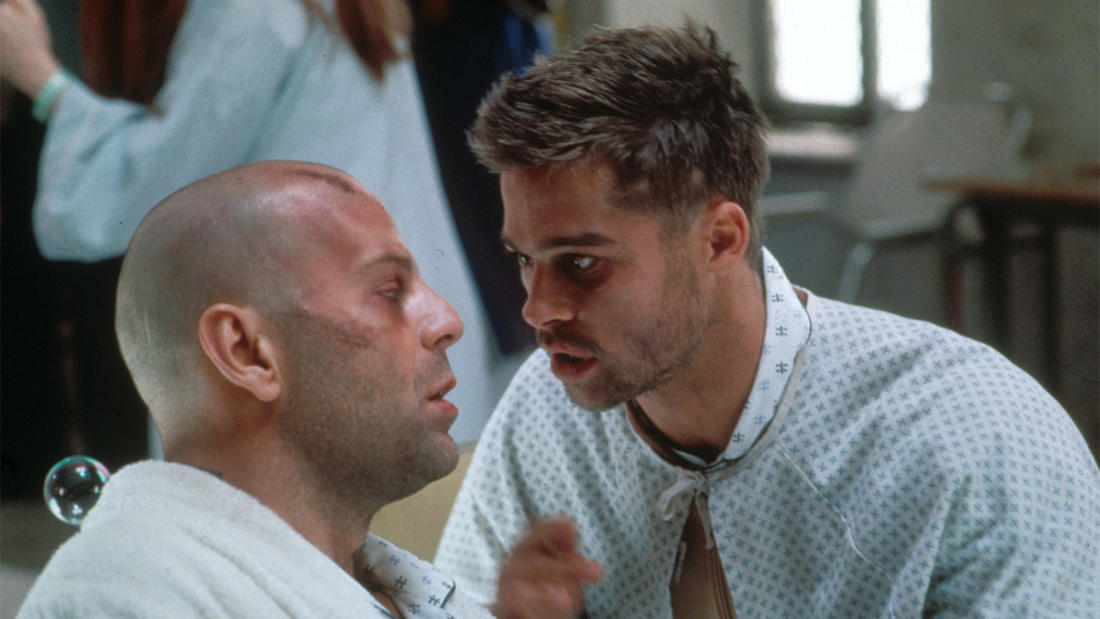 2023
with
Sara Cherry, PhD
John W. Eckman Professor of Medical Science, Department of Pathology and Laboratory Medicine, University of Pennsylvania
12 Monkeys—

You believe in germs, right?
Program Description
An in-depth discussion of the various ways viruses can change the shape of civilization.
Film Synopsis
In a future world, a convict is sent back in time to gather information about the man-made virus that wiped out most of the human population on the planet.
In a post-apocalyptic future devastated by disease, convicted criminal James Cole (Bruce Willis) is given the chance to erase his record by traveling back to the past to investigate the origins of a virus that wiped out nearly all of the Earth's population decades earlier. But when Cole is mistakenly sent to the wrong year, he is arrested and hospitalized in a mental institution, where he meets a psychiatrist (Madeline Stowe), who is initially convinced he's insane, and a patient (Brad Pitt) with links to a radical group that may have unleashed the deadly virus. Part psychological thriller, part apocalyptic drama, Terry Gilliam's riveting drama combines intricate storytelling, visual ingenuity, and stellar performances.
About the Speaker
Dr. Sara Cherry received her undergraduate degree in Chemistry from UC Berkeley working with Dr. Peter Schultz, and her PhD in Biology from MIT under the guidance of Dr. David Baltimore. She was a postdoctoral fellow in the laboratory of Dr. Norbert Perrimon at Harvard Medical School, Genetics. She was then recruited to the University of Pennsylvania and has since established the High-Throughput Screening Core, became the Director of the Program for Chemogenomic Discovery, and is leading the RNA Therapeutics Group at the Institute for RNA Innovation. Sara's research focuses on the interface between viruses and hosts. She has pioneered the use of high-throughput cell-based screening to study viral infections focusing on emerging RNA viruses. This includes arthropod borne viruses such as dengue and west nile virus, and more recently respiratory viruses such as SARS-CoV-2 and influenza. Her lab has discovered host proteins that promote infection and innate immune mechanisms by which cells sense and respond to infection. In addition to identifying cellular factors involved in infection, her lab is using high-throughput screening to identify antivirals active against these diverse RNA viruses. Recently, the Cherry lab has extended their studies to precision medicine and oncology and has developed a pipeline to test patient tumor cells for sensitivities to chemotherapeutics in an effort to personalize treatments.