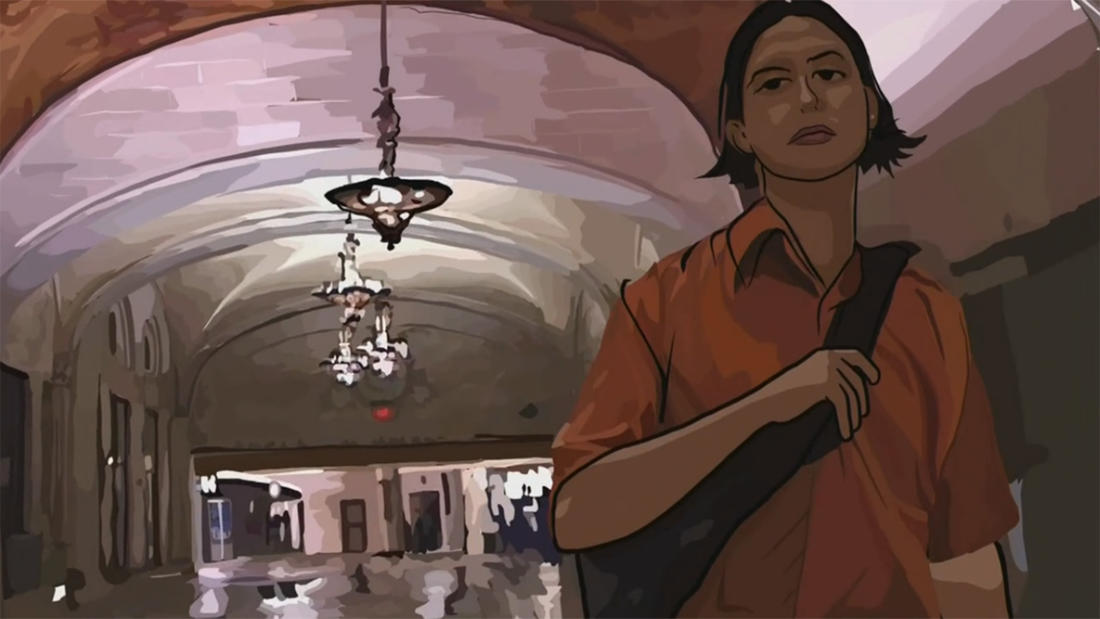 2023
with
Deirdre Barrett, Ph.D.
Dream Researcher, Harvard Medical School
Waking Life—

Why we dream
Program Description
We all dream yet many of us don't know what to make of our nocturnal adventures. Dream scholar Deirdre Barrett, PhD, explains why we dream and what our dreams may be trying to tell us.

Film Synopsis
A man shuffles through a dream meeting various people and discussing the meanings and purposes of the universe.

Transcending the boundaries of technology and imagination, Waking Life is a revolutionary breakthrough in film animation. In Waking Life, Wiley Wiggins (Dazed and Confused) travels through a series of encounters and observations in a world that may or may not be reality. It is this surreal existence, flourishing with endless ideas and possibilities, that ultimately leads to the question—Are we sleep-walking through our waking state or wake-walking through our dreams?

Photo credit: Fox Searchlight Pictures
About the Speaker
Deirdre Barrett, Ph.D. is a dream researcher at Harvard Medical School. She is past President of both the International Association for the Study of Dreams and the American Psychological Association's Div. 30, The Society for Psychological Hypnosis. Dr. Barrett has written five books: The Committee of Sleep (Random House, 2001), Pandemic Dreams (Oneirio Press, 2020), The Pregnant Man and Other Cases from a Hypnotherapist's Couch (Random House, 1998), Waistland (Norton, 2007) and Supernormal Stimuli (Norton, 2010). She is the editor of four additional books: Trauma and Dreams (Harvard University Press, 1996), The New Science of Dreaming (Praeger/Greenwood, 2007), Hypnosis and Hypnotherapy (Praeger/Greenwood, 2010), and The Encyclopedia of Sleep and Dreams (Greenwood, 2012). Dr. Barrett has published dozens of academic articles and chapters on health, hypnosis, and dreams. She is Editor-in-Chief of DREAMING: The Journal of the Association for the Study of Dreams.
Dr. Barrett's commentary on psychological issues has been featured on Good Morning America, The Today Show, CNN, Fox, and The Discovery Channel. She has been interviewed for dream articles in The Washington Post, The New York Times, Life, Time, and Newsweek. Her own articles have appeared in Psychology Today and Invention and Technology. Dr. Barrett has lectured at Esalen, the Smithsonian, and at universities around the world.