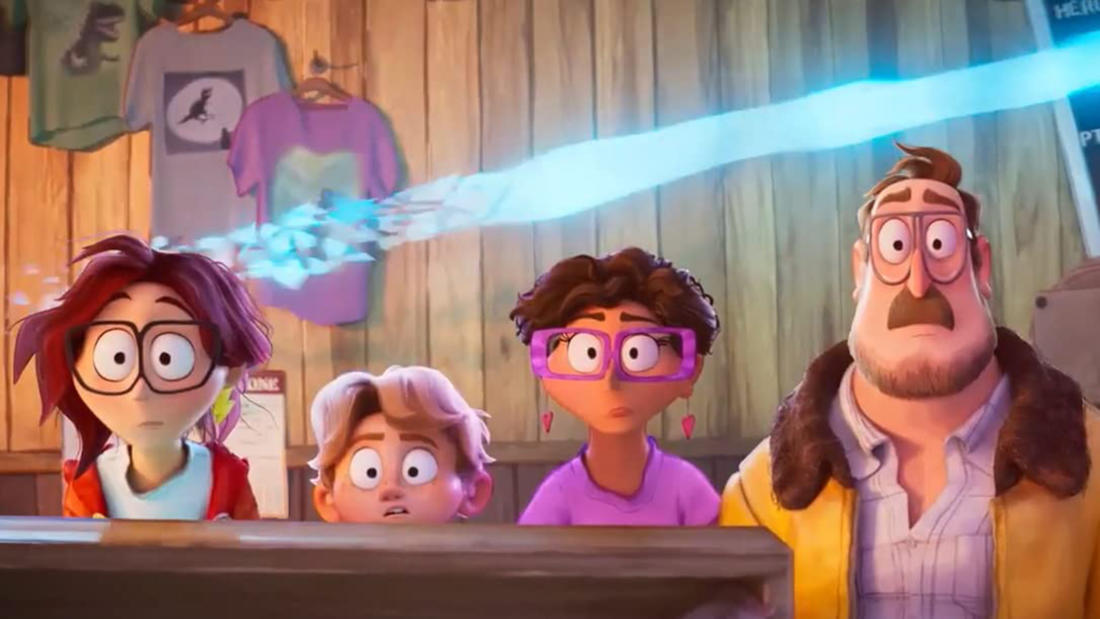 2023
with
Amy Letter
Associate Professor of Creative Writing, Drake University
The Mitchells vs the Machines—

What must humans be, to beat the machines?
Program Description
Things to look for — in the film and beyond! — showing how (in stories at least!) humans can preserve humanity in the face of the machines.
Film Synopsis
A quirky, dysfunctional family's road trip is upended when they find themselves in the middle of the robot apocalypse and suddenly become humanity's unlikeliest last hope.

Young Katie Mitchell embarks on a road trip with her proud parents, younger brother and beloved dog to start her first year at film school. But their plans to bond as a family soon get interrupted when the world's electronic devices come to life to stage an uprising. With help from two friendly robots, the Mitchells must now come together to save one another -- and the planet -- from the new technological revolution.

Photo credit: Sony Pictures Entertainment