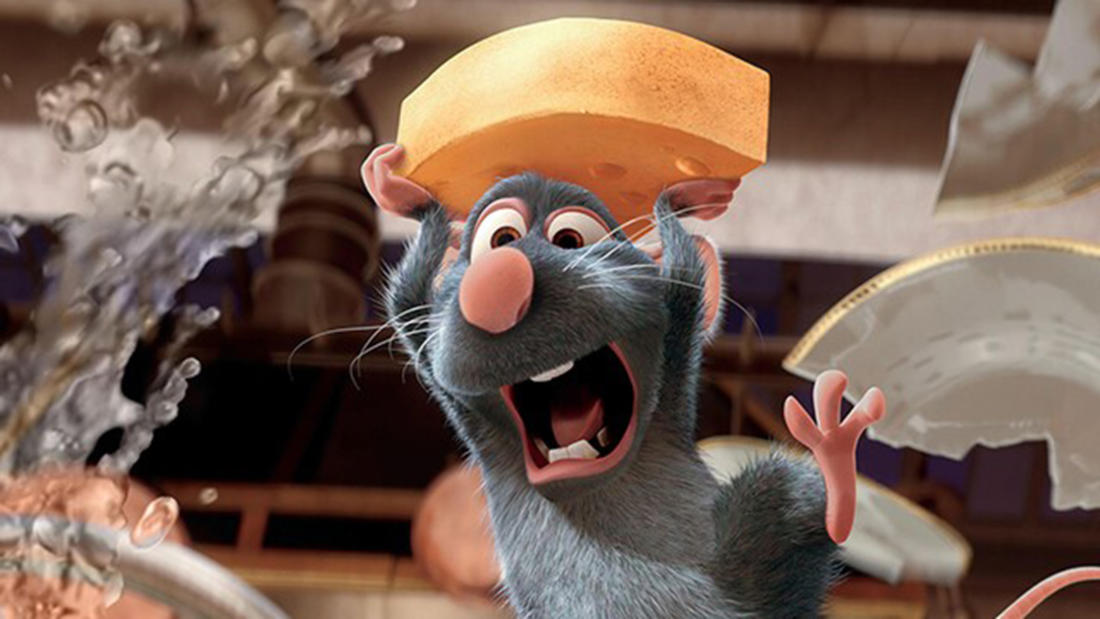 2023
with
Dr. Juan Ignacio Sanguinetti Scheck
Neuroscientist, Harvard University's Hoekstra and Uchida Labs
Ratatouille—

What do rats think?
Program Description
Brad Bird's Academy Award-winning film (Best Animated Feature) introduced audiences to the charming rat Remy, who dreams of becoming a great chef. Neuroscientist Juan Ignacio Sanguinetti clues us in as to what is really going on in the minds of rats.
Film Synopsis
A rat and a 5-star gourmet restaurant come together for the ultimate fish-out-of-water tale.

In Pixar Animation Studios' RATATOUILLE, a rat named Remy dreams of becoming a great chef despite his family's wishes and the obvious problem of being a rat in a decidedly rodent-phobic profession. When fate places Remy in the city of Paris, he finds himself ideally situated beneath a restaurant made famous by his culinary hero, Auguste Gusteau. Despite the apparent dangers of being an unwanted visitor in the kitchen at one of Paris' most exclusive restaurants, Remy forms an unlikely partnership with Linguini, the garbage boy, who inadvertently discovers Remy's amazing talents. They strike a deal, ultimately setting into motion a hilarious and exciting chain of extraordinary events that turns the culinary world of Paris upside down.

Photo credit: Buena Vista
About the Speaker
Dr. Juan Ignacio Sanguinetti Scheck (Nacho) is a neuroscientist interested in the close-knit relationship between the brain and behavior. As a former neuroethologist, he believes we should study animal brains performing natural behaviors, and that we should strive to do it in an environment as close as possible to the animal's own ecology. Nacho received his B.S. in biochemistry in 2009 from the Universidad de la República in Uruguay, his home country. In 2013, he moved to Berlin to pursue his Ph.D. in the Brecht Lab in Humboldt University, where he studied the neural bases of navigation and play behavior. He spent his final doctoral years studying the brains of rats playing hide-and-seek with humans. He finished his Ph.D. in 2019 and joined Harvard University's Hoekstra and Uchida Labs to perform comparative neurophysiology and behavior of deer mice. Nacho moonlights as a theater and improv performer, writer, and producer.