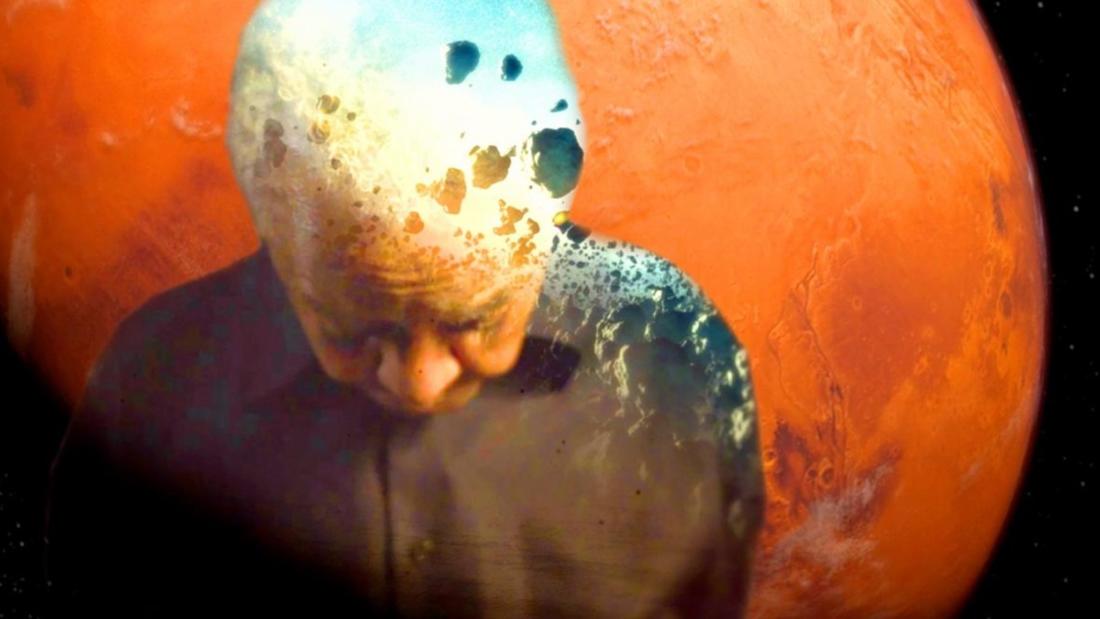 2023
with
Cynthia Manick
Editor of the Future of of Black: Afrofuturism, Black Comics, and Superhero Poetry
and
Rob Arnold
Executive Director of Poets House
Going to Mars: The Nikki Giovanni Project—

To Mars and Beyond: Nikki Giovanni and Afrofuturism
Program Description
Cynthia Manick, editor of The Future of Black: Afrofuturism, Black Comics, and Superhero Poetry and Poets House Executive Director Rob Arnold discuss Giovanni's future-infused poems "Quilting the Black-Eyed Pea (We're Going to Mars)" and "Ego Tripping" as launching points for a broader discussion about Black women and poets—staring into the unknown and making it known, contemplating the future with a scientific approach by looking at the world and asking why, how, and what if?
Film Synopsis
A look at the life of poet Nikki Giovanni and the revolutionary historical periods through which she lived, from the Civil Rights Movement to Black Lives Matter.

Going to Mars: The Nikki Giovanni Project pushes the boundaries of biographical documentary film to reveal the enduring influence of one of America's greatest living artists and social commentators. Combining parallel cinematic story editing with visually innovative treatments of her poetry, along with intimate vérité, rich archival footage, and Giovanni's own captivating contemporary performances, Going to Mars recounts the story of the artist and her works of resistance through the tumultuous historical periods in which she lived—from the Civil Rights Movement, to the Black Arts Movement, to present-day Black Lives Matter.

Courtesy of HBO
About the Speaker
Cynthia Manick is the author of No Sweet Without Brine (Amistad, 2023), Editor of The Future of Black: Afrofuturism, Black Comics, and Superhero Poetry, and author of Blue Hallelujahs. She has received fellowships from Cave Canem, Hedgebrook, MacDowell, and Château de la Napoule. A storyteller at literary festivals, libraries, universities, and most recently the Brooklyn, Frye, and Rubin museum's, Manick's work has been featured in the Academy of American Poets Poem-A-Day Series, Brooklyn Rail, the Rumpus, and other outlets.
Rob Arnold, Executive Director of Poets House, is a Chamoru poet and literary leader with two decades of experience in publishing and related positions. He previously co-founded the literary journal Memorious, and worked with Ploughshares, Fence Books, Beacon Press, PEN New England, The National Poetry Series, the National Endowment for the Arts, Grid Books, and as an agent for Aevitas Creative Management. His poems have appeared in Ploughshares, Hyphen, Gettysburg Review, Poetry Northwest, RED INK, Yes Poetry, The Ocean State Review, Peripheries, and The Volta, among others. Rob has been nominated for a Pushcart Prize and has received support from the Somerville Arts Council, the Jack Straw Cultural Center, and Artist Trust.