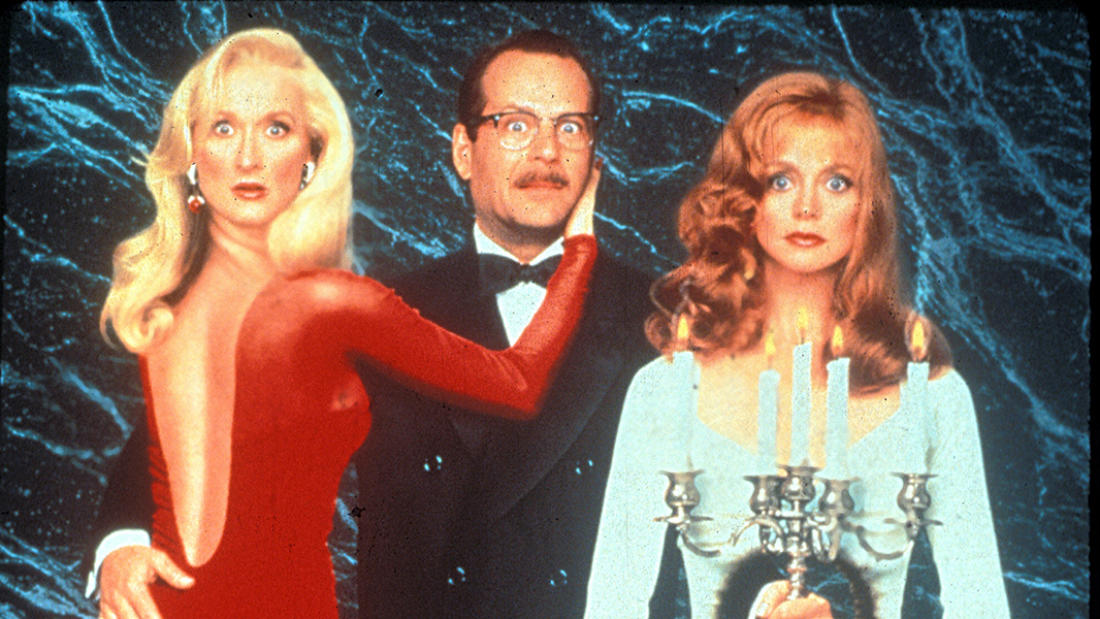 Oct 30
2023
with
Carl ZImmer
Science Journalist + Author
Death Becomes Her—

The urge to live forever
Program Description
The urge to live forever never dies. There's always something new to buy that will supposedly stop your biological aging. While it's wise to stay suspicious of these products, that doesn't mean that there isn't some fascinating work on aging taking place. Before the film, award-winning author and science journalist Carl Zimmer will delve into two fascinating new lines of research: the rejuvenating power of young blood (for real), and the relentless ticking of the epigenetic clock.

Film Synopsis
When a fading actress learns of an immortality treatment, she sees it as a way to outdo her long-time rival.

Meryl Streep, Goldie Hawn, and Bruce Willis star in Robert Zemeckis' hilariously twisted dark comedy about greed, vanity, sex, immortality, life…and death. Broadway has-been Madeline Ashton (Streep) and beauty expert Helen Sharp (Hawn) are lifelong rivals, competing for men, fame, and beauty. Caught in the middle are plastic surgeon Ernest Menville (Willis) and a beautiful enchantress (Isabella Rossellini), who peddles an ancient elixir that promises eternal life and an everlasting youthful appearance.

Photo credit: Universal Studios
About the Speaker
Carl Zimmer is an award-winning New York Times columnist and the author of 14 books about science. His newest book is Life's Edge: The Search For What It Means To Be Alive.
Zimmer writes the "Origins" column for the New York Times. His writing has earned a number of awards, including the Stephen Jay Gould Prize, awarded by the Society for the Study of Evolution. During the Covid-19 pandemic, he contributed to the coverage that won the New York Times the public service Pulitzer Prize in 2021. Three of his books have been named Notable Books of the Year by the New York Times Book Review. His book She Has Her Mother's Laugh won the 2019 National Academies Communication Award. The Guardian named it the best science book of 2018.
Zimmer is a familiar voice on radio programs such as Radiolab and professor adjunct at Yale University. He is, to his knowledge, the only writer after whom both a species of tapeworm and an asteroid have been named.