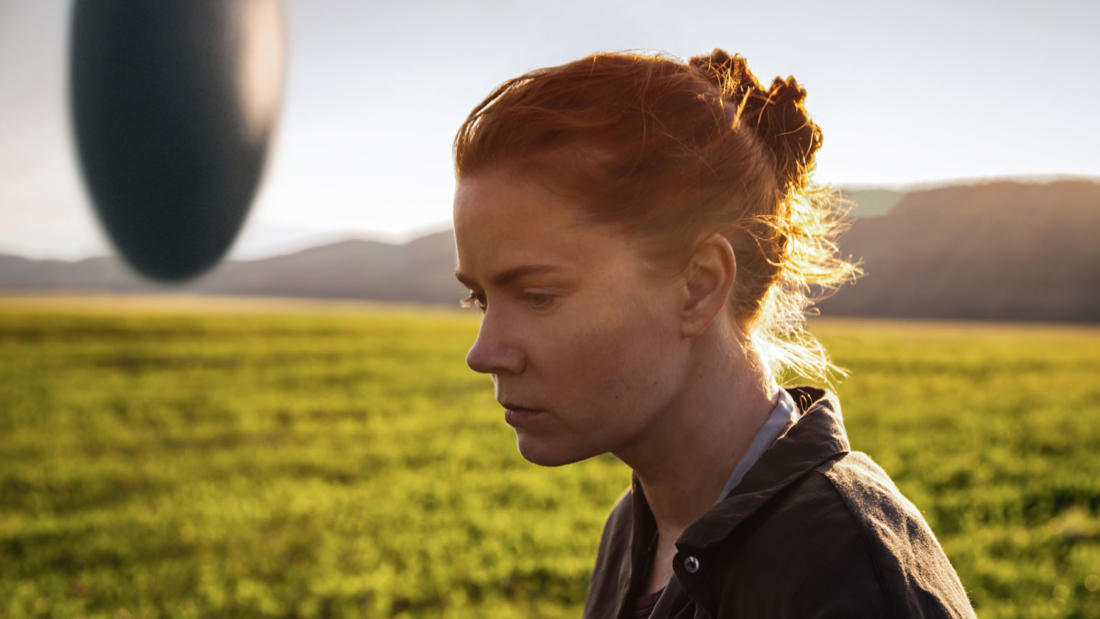 2023
with
Dr. Ashlee Dauphinais Civitello
Assistant Professor of Spanish Linguistics, University of Nebraska Omaha
Arrival—

The science of language
Program Description
Local linguistic experts discuss the science of human language and how it shapes the film ARRIVAL.

Film Synopsis
After twelve mysterious spacecraft appear around the world, a linguist recruited by the military races to decipher the aliens' language and intentions before fear leads to war.
When mysterious spacecraft touch down across the globe, an elite team—lead by expert linguist Louise Banks (Amy Adams)—are brought together to investigate. As mankind teeters on the verge of global war, Banks and the team race against time for answers—and to find them, she will take a chance that could threaten her life, and quite possibly humanity.
Director Denis Villeneuve (Blade Runner 2049) cemented his auteur status with this superb and cerebral sci-fi masterpiece, featuring a stellar lead performance by Adams.
Banner image courtesy of PHOTOFEST
About the Speaker
Ashlee Dauphinais Civitello is an Assistant Professor of Spanish Linguistics in the Department of Foreign Languages & Literature at the University of Nebraska Omaha. She completed her PhD in Hispanic Linguistics in 2021 at the Ohio State University. Her area of focus includes sociophonetics, discourse analysis, and linguistic anthropology. She is currently preparing a book manuscript that builds upon her dissertation titled Butterfly Warriors: Language and the Intersex Body in Brazil.