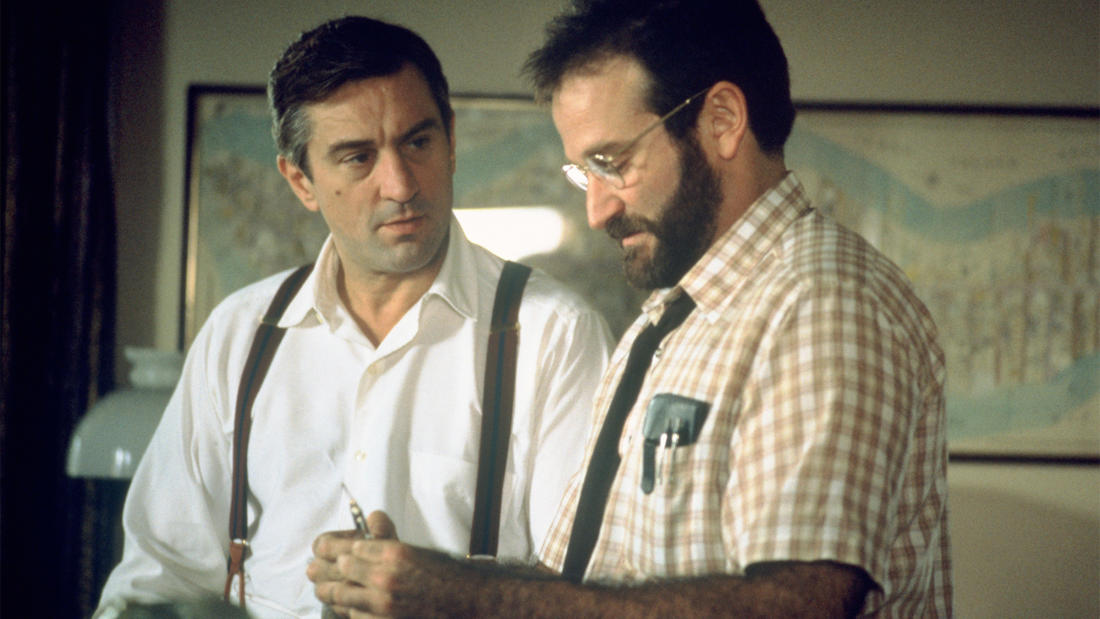 2023
with
Susan R. Barry
Professor Emeritus of Biological Sciences and Neuroscience, Mount Holyoke College
and
Aniruddh (Ani) Patel
Professor of Psychology, Tufts University
Awakenings—

The legacy of Oliver Sacks
Program Description
Dr. Susan R. Barry (Mount Holyoke College) and Dr. Aniruddh Patel (Tufts University) share personal memories of the legendary physician, neuroscientist, and author Oliver Sacks, whose classic book Awakenings is celebrating its 50th anniversary this year. They also discuss Sacks' groundbreaking work with survivors of the encephalitic lethargica and their return to the world after decades of "sleep", as depicted in the award-winning 1991 film.
Film Synopsis
The victims of an encephalitis epidemic many years ago have been catatonic ever since, but now a new drug offers the prospect of reviving them.
Based on a true story as told by neurologist Oliver Sacks, Awakenings follows Dr. Malcolm Sayer (Robin Williams), who works at a Bronx psychiatric hospital in 1969. There he's put in charge of several seemingly catatonic patients who, under Sayer's careful guidance, begin responding to certain stimuli. Sayer is then given permission to test a new drug called L-DOPA, effective in treating those suffering from degenerative diseases. One of his patients, Leonard Lowe (Robert De Niro), has not communicated with anyone since lapsing into catatonia as a child. Gradually, Lowe comes out of his shell, encouraging Sayers to administer L-DOPA to the other patients under his care, who must learn to cope with a new life in a new time.
About the Speaker
Susan R. Barry received her PhD in Biology from Princeton University in 1981 and is professor emeritus of Biological Sciences and Neuroscience at Mount Holyoke College. In 2006, she was the subject of Oliver Sacks's New Yorker article "Stereo Sue," which described her acquisition of stereovision at the age of 48, an accomplishment thought to be impossible by the biomedical community. Since that time, Dr. Barry has written two books, both dealing with neuroplasticity and sensory recovery: Fixing My Gaze: A Scientist's Journey into Seeing in Three Dimensions (Basic Books, 2009) and Coming to Our Senses: A Boy Who Learned to See, A Girl Who Learned to Hear, and How We All Discover the World (Basic Books, 2021).
Aniruddh (Ani) Patel became friends with Oliver Sacks through their shared interest in music and the brain. He is a Professor of Psychology at Tufts University, where he researches the cognitive, neural, and evolutionary foundations of musicality. He is the author of Music, Language, and the Brain (Oxford Univ. Press, 2008) and the writer and presenter of the lecture series Music and The Brain from The Great Courses (2015). Patel received his PhD in Organismic and Evolutionary Biology from Harvard University, and is currently doing comparative research on how humans and other animals process musical rhythm and melody.