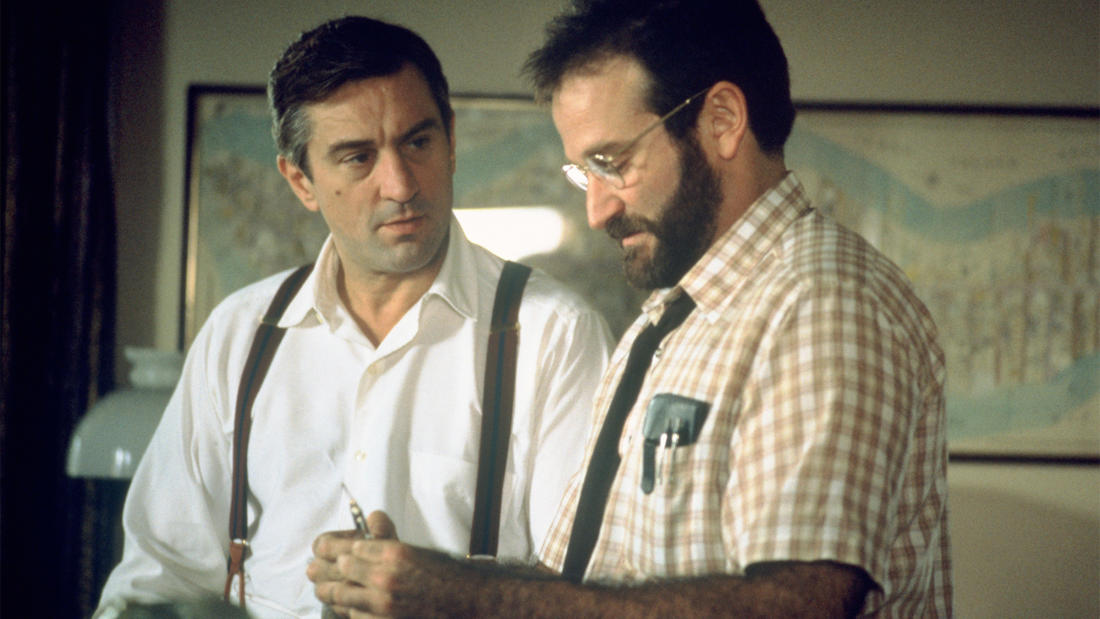 2023
with
Nandakumar Narayanan, MD, PhD
Associate Professor of Neurology, University of Iowa
Awakenings—

The art of healing: Where the human brain meets the human spirit
Program Description
Dr. Kumar discusses locked-in syndrome, Parkinson's, and the drug treatments used to combat neurological diseases. This event will also be sponsored by the Iowa Neuroscience Institute, who are partnering with us to program films highlighting neuroscientific issues/research.
Presented as part of the 2023 National Evening of Science on Screen.
Film Synopsis
The victims of an encephalitis epidemic many years ago have been catatonic ever since, but now a new drug offers the prospect of reviving them.
Based on a true story as told by neurologist Oliver Sacks, Awakenings follows Dr. Malcolm Sayer (Robin Williams), who works at a Bronx psychiatric hospital in 1969. There he's put in charge of several seemingly catatonic patients who, under Sayer's careful guidance, begin responding to certain stimuli. Sayer is then given permission to test a new drug called L-DOPA, effective in treating those suffering from degenerative diseases. One of his patients, Leonard Lowe (Robert De Niro), has not communicated with anyone since lapsing into catatonia as a child. Gradually, Lowe comes out of his shell, encouraging Sayers to administer L-DOPA to the other patients under his care, who must learn to cope with a new life in a new time.