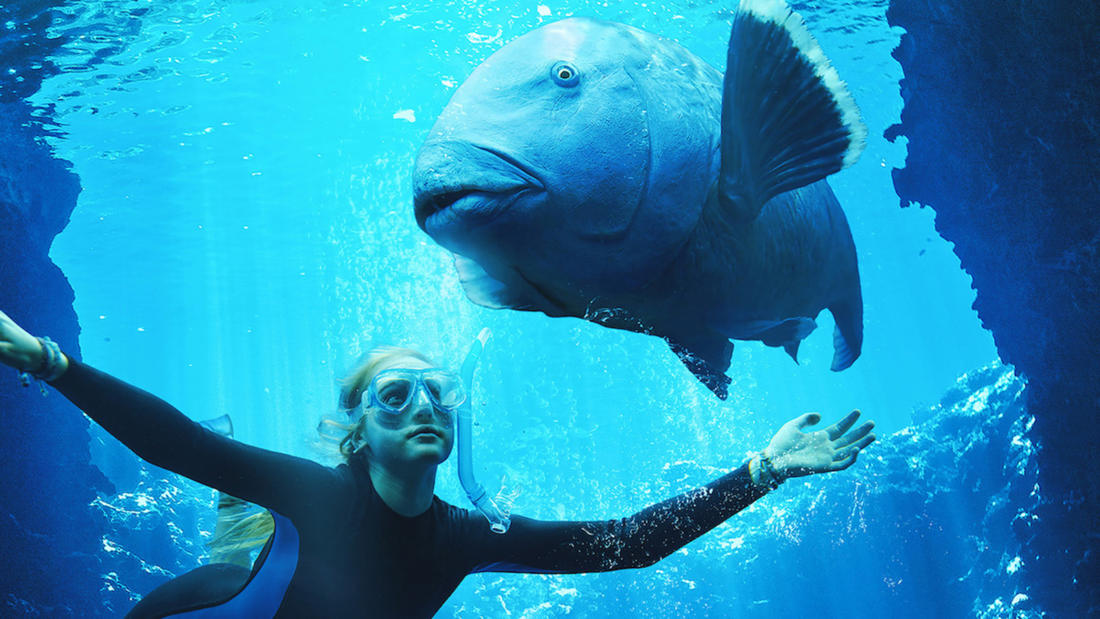 2023
with
Luiz Rocha
Curator of Fishes, California Academy of Sciences; Co-director, Hope for Reefs
Blueback—

Talking with the Fishes
Program Description
What can we learn about the ocean from listening to its inhabitants? Discuss the inner lives of groupers (the fish), challenges the Australian coast line is facing today, and ways that encounters with nature can change our minds and lives.
Film Synopsis
When Abby befriends a magnificent wild blue groper while diving, she realizes that the fish is under threat. Taking inspiration from her activist mother, Abby takes on poachers to save her friend.

Adapted from the best-selling book by Tim Winton, Blueback is a heart-warming tale of family, friendship, and the power of one person to make a difference. It follows the story of Abby, a young girl living with her environmentalist mother on Australia's pristine west coast. While diving, Abby forms a bond with a wild blue groper living in her local reef, sparking a lifelong passion for preserving the world's oceans.

Photo credit: Roadshow Films