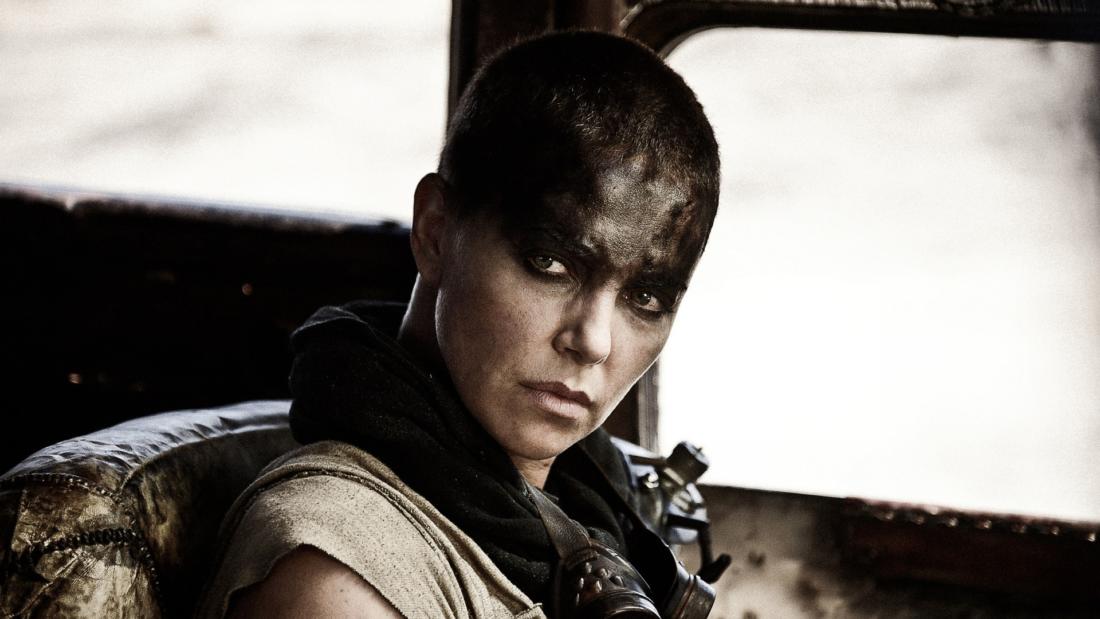 2023
with
Dr. Karen Piper
Professor, University of Missouri College of Arts & Sciences
Mad Max: Fury Road—

Surviving climate change
Program Description
Prior to this 35mm screening, MU Professor Dr. Karen Piper will present on the impacts of Climate Change, resource (water) scarcity, distribution, and human rights in relation to on-screen and real life events.
Film Synopsis
A woman rebels against a tyrannical ruler in a post-apocalyptic desert hellscape and escapes in search of her homeland with the help of a group of female prisoners and a drifter named Max.
Years after the collapse of civilization, the tyrannical Immortan Joe (Hugh Keays-Byrn) enslaves apocalypse survivors inside the desert fortress known as the Citadel. When the warrior Imperator Furiosa (Charlize Theron) leads the despot's five wives in a daring escape, she forges an alliance with Max Rockatansky (Tom Hardy), a loner and former captive. Fortified in the massive, armored truck the War Rig, they try to outrun the ruthless warlord and his henchmen in a deadly high-speed chase through the Wasteland.
About the Speaker
Karen Piper's research focuses on globalization and the rhetoric of "development," particularly in relation to water infrastructure and environmental issues. With a Master's degree in Environmental Studies and a Ph.D. in Comparative Literature (University of Oregon, 1996), she pursues interdisciplinary projects that focus on resource scarcity, distribution, and human rights. Her first book, Cartographic Fictions: Maps, Race, and Identity (Palgrave Macmillan 2006), looks at the evolution of mapping technology in the British colonies--from triangulation to GIS--as a way to gain distance and control over local populations. Her second book, Left in the Dust: How Race and Politics Created a Human and Environmental Tragedy in L.A., examines the environmental justice issues surrounding water pollution and scarcity in Los Angeles. Her most recent book, The Price of Thirst: Water Scarcity and the Coming Chaos, has been called "a piece of tack-sharp reportage" by Kirkus Reviews. It deals with issues as far-ranging as the water crisis in the Middle East crisis, "water banking" in California, and General Pinochet's "Water Code" in Chile. She has done research in Iraq, Chile, Egypt, Turkey, India, and elsewhere, supported by the NEH, Carnegie Mellon, and MU. She teaches contemporary world literature and postcolonial history, as well as climate change fiction, literary journalism, and other courses. Her work in literary journalism and creative writing has led to a Sierra Nature Writing Award, a UCLA poetry exhibition, and numerous articles in Places magazine. She is a featured speaker at the Summit Series in Eden, Utah.