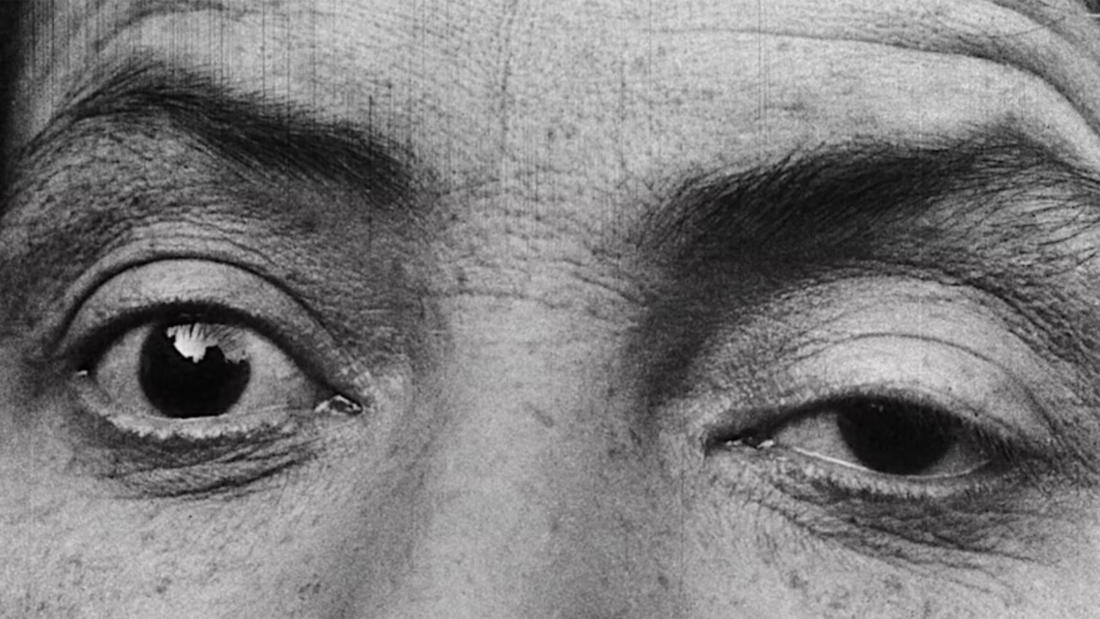 2023
with
Patrick Friel
Educator and Film Programmer
Medical Projections: Shorts in Early Cinema (1892-1909)—

Surgery, disease, physiology, and health
Program Description
The use of film as a tool to study human motion and physiology began in the 1890s with the chronophotographic films of Étienne-Jules Marey, the French physician and scientist whose inventions helped forge the emergence of cinema and modern cardiography alike (and who was a primary inspiration for artist Dario Robleto's current Block exhibition, The Heart's Knowledge). From documentations of neuropathological disorders to surgical demonstrations, cinema soon allowed medical professionals to train students, to spread awareness of new techniques to peers, and to further the public exposure to advancements in medicine.
With introduction and commentary by guest curator Patrick Friel.
Film Synopsis
A selection of late-19th and early-20th century films using cinema as a tool to explore the human body as a site of spectacle.
Medical Projections: Surgery, Disease, Physiology, and Health in Early Cinema (1892-1909)

This program assembles a rich selection of late-nineteenth and early-twentieth century films that reflect the medical community's growing interest in using cinema as a tool for documentation, diagnosis, and self-promotion, and the general public's interest in the human body as a site of spectacle.

The films in this program, drawn from archival collections across the US, Europe, and Latin America, reveal the many ways that early cinema shaped popular awareness around medicine and health. Exercise and bodybuilding films promoted emerging cultures of hygiene and fitness; short comedy films depicted new and improved medical technologies in x-rays and surgery; the scientific films of microbiologist Jean Comandon were financed and released by commercial distributor Pathé—examples that attest to the public's fascination with science, and to the spectacular (and visceral) appeal of the cinema at the dawn of the 20th century.
Viewer advisory: some of the films in this program include graphic and potentially disturbing content.
Films include:
Edison Kinetoscopic Record of a Sneeze [a.k.a. Fred Ott's Sneeze] (W.K.L. Dickson, 1894, 1 min, U.S., Edison)
Selected Chronophotographic Films (1892-1900, Étienne-Jules Marey and Associates, 5 min total, France)
First X-ray Cinematograph Film Ever Taken, Shown by Dr. Macintyre at the London Royal Society, 1897 (John Macintyre, 1897, 13 sec, Scotland)
X-Rays (G.A. Smith, 1897, 1 min, U.K.)
The Merry Skeleton [Le Squelette joyeux] (Unknown Director, 1897, 1 min, France, Lumière)
The Operation of Dr. Posadas [La operación del Dr. Posadas] (Alejandro Posadas, doctor, and Eugenio Py, cameraman, 1899-1900, 9 min, Argentina)
Amputation of the Lower Leg [Unterschenkelamputation] (Ernst von Bergmann, doctor, [Unknown Cameraman], 1903, 3 min, Germany)
La Séparation des sœurs siamoises (Eugène-Louis Doyen, doctor, and Clément Maurice, cameraman, 1902, 4 min, France)
Turn-of-the-Century Surgery [Chirurgie fin de siècle] (Unconfirmed attribution to Alice Guy, 1900, 2 min, France)
La Neuropatologia Films (Camillo Negro, doctor, and Roberto Omegna, cameraman, c.1906-1908, 7 min selection, Italy)
Films by Gheorghe Marinescu and Constantin Popescu, including Walking Difficulties in Organic Hemiplegia [Tulburarile mersului in hemiplegia organica] (Gheorge Marinescu, doctor, and Constantin Popescu, cameraman, ca. 1898-1904, 8 min total, Romania)
Epileptic Seizures 1-8 (Walter G. Chase, 1905, 22 min, U.S., American Mutoscope and Biograph Company)
The Municipal Hospital - A Boy with a Seizure [Kommunehospitalet - en dreng med krampe] (Peter Elfelt, 1907, 1 min, Denmark)
Spirochaeta Pallida (Agent de la Syphilis) (Jean Comandon, 1909, 4 min, France, Pathé)
M. Lavelle, Physical Culture No.1 (Frederick S. Armitage, 1905, 1 min, U.S., American Mutoscope and Biograph Company)
About the Speaker
Patrick Friel is a Chicago-based educator and film programmer. He is currently an Adjunct Instructor at Columbia College Chicago and has previously taught at the School of the Art Institute of Chicago. He is the former Program Director at Chicago Filmmakers (1996-2007) and the Festival Director and Programmer of the Onion City Experimental Film and Video Festival (2001-2015). In 2008 he founded the independent alternative film screening series White Light Cinema. He has presented freelance programs at many venues and festivals, including the Indianapolis Museum of Art, the University of Chicago, the Block Museum of Art (Northwestern University), the Museum of Contemporary Art Chicago, the Chicago Underground Film Festival, Pacific Film Archives, Cinematheque Ontario, and Anthology Film Archives. He was the Managing Editor of the on-line Chicago film resource Cine-File from 2008-2021. Friel has also served as a festival judge, festival pre-screener, film festival panelist, grant review panelist, guest speaker, symposium co-organizer, and has written for Film Comment, Cineaste, Afterimage, Chicago Reader, Time Out Chicago, and Senses of Cinema. He has an M.A. from Northwestern University and a B.A. from Indiana University.