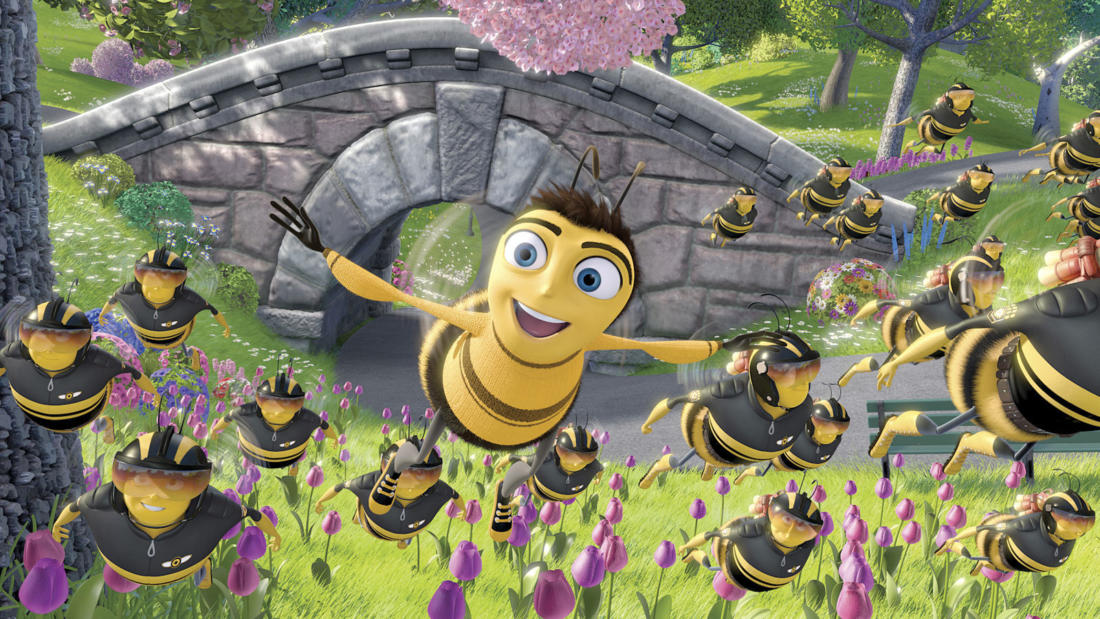 2023
with
Veronica Renzette
Garden Educator; Urban Gardener
Bee Movie—

SoS Jr.: Our friends the bees
Program Description
Celebrate National Pollinator Week with Enzian and Fleet Farming, featuring a fun presentation on how we can celebrate and support our friends, the bees!
Film Synopsis
A free-thinking bee sues humanity for stealing his species' honey.
A recent college graduate, bee Barry B. Benson wants more out of life than the inevitable career that awaits him and every other worker in New Hive City—a job at Honex making honey. Barry jumps at the chance to venture out of the hive, and soon encounters a world beyond his wildest dreams. When Barry inadvertently meets a quirky florist named Vanessa, he breaks one of the cardinal rules of beedom—he talks to her. A friendship soon develops, and Barry gets a guided crash course in the ways of the human race. When he shockingly discovers that anyone can purchase honey right off the grocery store shelf, he realizes that his true calling is to stop this injustice and set the world right by suing the human race for stealing the bees' precious honey.
About the Speaker
Veronica "Vern" Renzette is an urban gardener and garden educator, born and raised in sunny South Florida and now based out of Orlando, where she works with Fleet Farming. Fleet Farming is a non-profit urban agriculture program of the organization IDEAS For Us that seeks to empower all generations to grow food. The program transforms the average American lawn into biodiverse, productive micro farms and edible gardens, and integrates educational programming such as after-school garden clubs, green workforce training initiatives, and weekly volunteering events where people of all ages can get their hands dirty working on the micro farms!