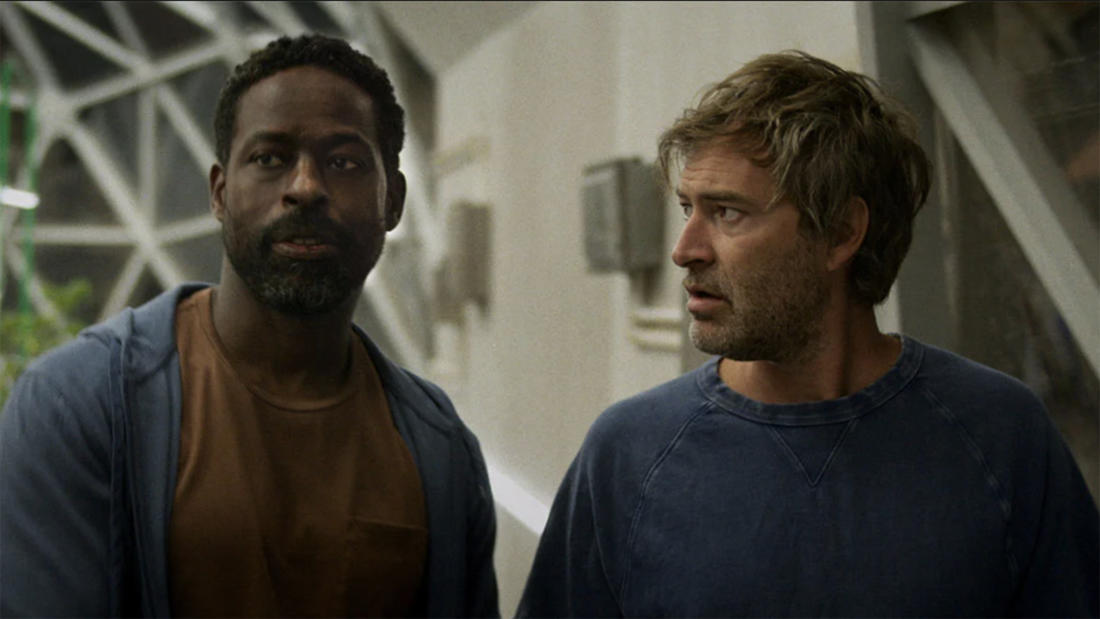 2023
with
Maya Kutz
Greenhouse Manager, Brooklyn Grange
Biosphere—

Something out of nothing: Creative approaches to hydroponics and sustaining plant life
Program Description
Hydroponics is all about breaking down what plants need to thrive, and designing solutions for each of those life needs. Brooklyn Grange's Greenhouse Manager Maya Kutz discusses ongoing research into growing media and the unexpected places capable of sustaining plant life. What can plants grow in? Spanish moss, laundry lint, old mattresses? There are endlessly creative approaches to hydroponics, please join us for this brief look into a fascinating field of study.
• Preceded by the short film STELLA FOR STAR, which received support from the Alfred P. Sloan Foundation
Location: Brooklyn Grange, Sunset Park
Film Synopsis
In the not-too-distant future, the last two men on earth must adapt and evolve to save humanity.

Billy (Mark Duplass) and Ray (Sterling K. Brown) are lifelong best friends, brothers from another mother—and the last two men on earth. Their survival is largely due to Ray, a brilliant scientist who designed a domed structure with all the systems necessary to sustain life on a planet that could no longer support it. Their custom biosphere is outfitted with basic necessities and creature comforts that make it possible to retain a sense of what life used to be like. A hydroponic garden provides fresh vegetables and a carefully managed fishpond supplies essential protein. Recently, however, fish have begun dying at an alarming rate. With a mere three fish remaining, Billy and Ray face an ominous future. But life may yet find a way.
Photo credit: IFC Films
About the Speaker
Maya Kutz came aboard Brooklyn Grange in spring of 2019 as Greenhouse Manager to help launch the business's first ever hydroponic growing operation at the Sunset Park farm. Maya is no stranger to launching projects. Since obtaining her B.S. in Engineering Science in 2015, she has been the very first employee at several innovative farming operations, including a a 50-fish aquaponic system and an 80-tower garden farm. Starting things requires learning on the go, and Maya has always made space for sharing that knowledge with others, having taught a Hydroponics course at NY Botanical Garden, and trained the many new team members at the start-ups she helped get off the ground.