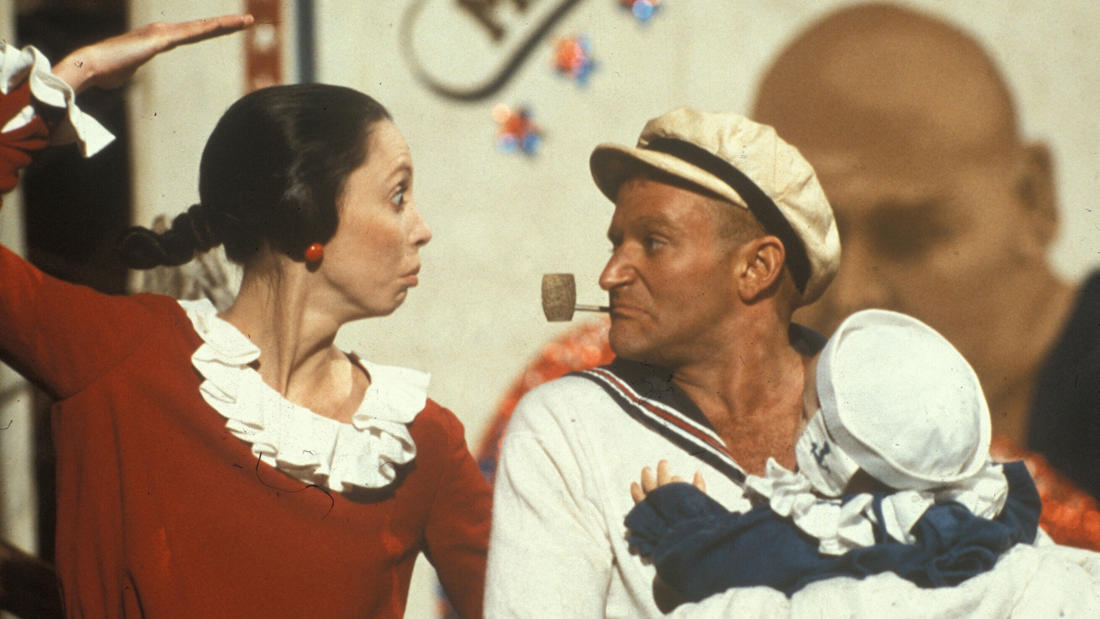 2023
with
Elizabeth Figus
Fisheries Researcher
Popeye—

Skinny cod & angry fishermen
Program Description
How does the most boring fish in the world have the most interesting lifestyle near Poland due to its unique morphology and history of being a saltwater codfish in a brackish water/freshwater environment? Fishermen there have observed reduced abundance of cod in nearshore environments off Poland due to fishing pressure, climate change, weather fluctuations, pollution, and recreational fishing pressure nearshore, but agreeing on how to manage it is another story.
Film Synopsis
The adventures of the famous sailor man and his friends in the seaside town of Sweethaven.

Looking for the father (Ray Walston) who deserted him as a baby, a sailor named Popeye (Robin Williams) journeys to the port town of Sweethaven. Popeye befriends an assortment of eccentrics and falls in love with Olive Oyl (Shelley Duvall), who already has a suitor, the bully Bluto (Paul L. Smith). Popeye also discovers an abandoned baby, Swee'Pea, whom he raises as his own. But when the spurned Bluto kidnaps Olive and the child, Popeye takes action, with the help of his magic spinach.

Photo credit: Paramount Pictures
About the Speaker
Elizabeth Figus is a fisheries researcher and lecturer with extensive experience working in and researching electronic monitoring. Elizabeth has worked as a Fishery Analyst at the North Pacific Fishery Management Council and holds a PhD in Fisheries from the University of Alaska Fairbanks.