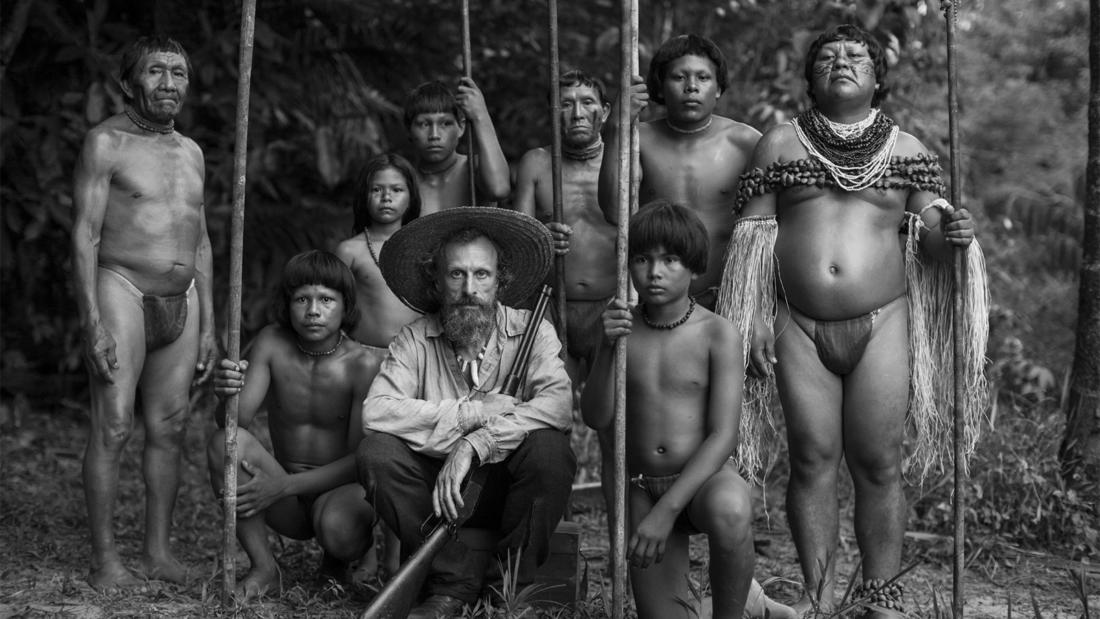 2023
with
Jeffrey Guss, MD
Clinical Assistant Professor of Psychiatry, NYU School of Medicine; Lead Trainer, Fluence
Embrace of the Serpent—

Psychedelic flora and healing traditions
Program Description
Following a major narrative thread in the film involving the use of entheogens, sometimes known as psychedelic plant compounds, Jeffrey Guss, MD, Clinical Assistant Professor of Psychiatry, NYU School of Medicine, discusses the science and application of psychedelic flora and healing traditions in modern mental health care.
Film Synopsis
The story of the relationship between Karamakate, an Amazonian shaman and last survivor of his people, and two scientists who work together over the course of 40 years to search the Amazon for a sacred healing plant.
The film tells two stories, taking place in 1909 and 1940, both starring Karamakate (played as a young man by Nilbio Torres and as an older man by Antonio Bolivar) an Amazonian shaman and last survivor of his tribe. He travels with two scientists, German Theodor Koch-Grunberg (Jan Bijvoet) and American Richard Evans Schultes (Brionne Davis), to look for the rare yakruna, a sacred plant. The film is loosely inspired by the diaries written by the two scientists during their field work in the Amazon. Embrace of the Serpent won the Art Cinema Award in the Directors' Fortnight section at the 2015 Cannes Film Festival, and it was nominated for the Best Foreign Language Film at the 88th Academy Awards.
About the Speaker
Jeffrey Guss, MD is a psychiatrist, psychoanalyst, and researcher with specializations in psychoanalytic therapy, addictions and psychedelic therapy. He was Co-Principal Investigator and Director of Psychedelic Therapy Training for the NYU School of Medicine's study on psilocybin-assisted psychotherapy in the treatment of cancer-related existential distress, which was published in Journal of Psychopharmacology, 2016. He is currently a Lead Trainer with Fluence, with a focus on the integration of psychedelic therapy with psychoanalysis. He is a study therapist in the NYU study on Psilocybin-Assisted treatment of Major Depressive Disorder, a collaborator with Yale University's study on psilocybin-assisted therapy for Major Depressive Disorder and a study therapist with the MAPS study on treatment of Post Traumatic Stress Disorder with MDMA-Assisted Psychotherapy. Jeff is interested in the integration of psychedelic therapies with contemporary psychoanalytic theory and has published in Studies in Gender and Sexuality and Psychoanalysis, Culture and Society. He co-authored a paper on the influence of therapists' first-hand experience with psychedelics on psychedelic-assisted psychotherapy research in The Journal of Psychedelic Studies. He is an Instructor and Mentor with the California Institute of Integral Studies' Center for Psychedelic Therapies. He maintains a private practice in New York City.