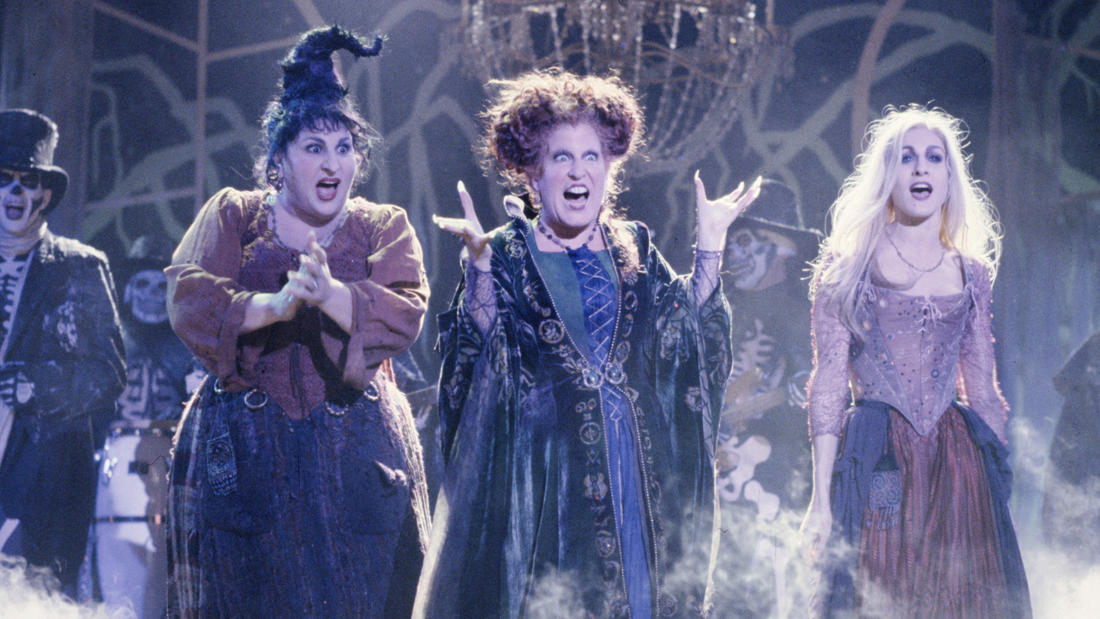 2023
with
Alex Cleveland
Chemist, Los Alamos National Laboratory
Hocus Pocus—

Potion play—potions and elixirs from history
Program Description
In Hocus Pocus, the Sanderson Sisters are consistently referencing their Spell Book to create menacing potions or spells to use on children. Spell Books have existed since the ancient times and been studied by scientists and historians for their historical curiosity, and for the recipes for potions, elixirs, and curses contained within these documents. While these books outlined recipes for curses and poisons, they also contained procedures for making medicines and potions of healing. Spend some time talking about potions and elixirs that can do both harm and good, and then go home and create your own potions and write them in your own Book.
Film Synopsis
A teenage boy named Max and his little sister move to Salem, where he struggles to fit in before awakening a trio of diabolical witches that were executed in the 17th century.

After moving to Salem, Mass., teenager Max Dennison (Omri Katz) explores an abandoned house with his sister Dani (Thora Birch) and their new friend, Allison (Vinessa Shaw). After dismissing a story Allison tells as superstitious, Max accidentally frees a coven of evil witches (Bette Midler, Sarah Jessica Parker, Kathy Najimy) who used to live in the house. Now, with the help of a magical cat, the kids must steal the witches' book of spells to stop them from becoming immortal.

Photo: Walt Disney Pictures
About the Speaker
Alex Cleveland is a Chemist working at the Los Alamos National Laboratory in the High Explosives Science & Technology Group. He has over 10 years of experience working in the field of Organic Chemistry where he spends his time trying to design, synthesize, and characterize new organic molecules. Alex attended college at Tennessee Technological University graduating in 2011.He then went on to earn his Ph.D. at Louisiana State University graduating in the Spring of 2020 specializing in organic synthesis. Alex then began his professional career in Los Alamos starting out as a postdoctoral researcher before becoming a permanent staff member in October of 2022. Alex is a STEAM advocate and routinely performs demos at Twirl Taos and the Santa Fe Children's Museum.