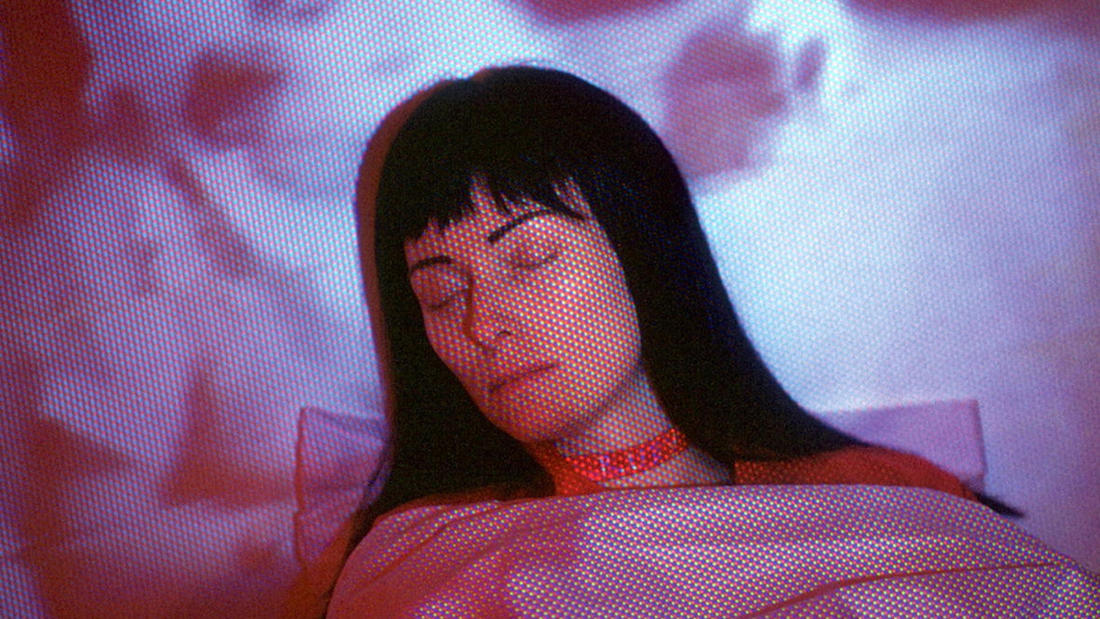 2023
with
Max Schaffer & Lulu10tacles
Integrative Studies PhD student, UC San Diego Music Department
Teknolust—

Personal encryptions: Performing identity and sexuality IRL in URL
Program Description
The Dissecting Visions of Identity and Care in the Future series evaluates how cinema's interpretation of the future frames humankind within intersections of surveillance, race, healthcare, identity, and A.I. advancements. We are particularly interested in how the technological advancements presented in these films have implications for present day systemic injustices.
In this presentation, Lulu10tacles connects with our audience via Zoom to discuss how the anonymity of web spaces allow individuals to express gender, sexuality, race, and desires more openly.
Film Synopsis
A bio-geneticist has created a type of Self Replicating Automaton, which looks like a human being, but is in fact part machine and part living organism.
Anxious to use artificial life to improve the world, bio-geneticist Rosetta Stone (Tilda Swinton) downloads her own DNA into her computer and succeeds in breeding three Self Replicating Automatons that are part human, part intelligent machines. The SRAs act as 'portals' on the Internet, helping users to fulfill their dreams. Because they were bred only with Rosetta's DNA, they need the balance of a Y chromosome, or male sperm, to survive. This futuristic comedy puts a hilarious spin on contemporary advancements in science and technology.
About the Speaker
I'm Max Schaffer (they/them)—or if you've met me online this year in my avatar form, Lulu10tacles (she/her). Currently, I'm a second year Integrative Studies PhD student in the UC San Diego Music department—my research sits in the intersection of music and gender studies, with work revolving around digital augmentation and trans identity. I received my BA at Harvard as a hxstory major and gender studies minor—my projects included Pornhub metadata analyses, emotional labor and marxist theory in the gig economy, trans armament & liberation movements, the colonial engine of the Call of Duty franchise, and virtual reality community dynamics. My research ethos centers around accessibility and empathy-driven work with meaningful stakes in community.
Prior to academia I worked as an electrician & lighting designer in theatre & television, a bike messenger & barista, and eventually a startup founder & product manager in the tech sector, where I designed & managed live event applications & hardware. I've shown visual art in festivals as an installation artist and perform as Saint Taint. I produce all sorts of music from bass-boosted memecore, to pop, to dance, theatre & film scores, and am primarily trained as a drummer. I grew up in New York City and spent time in Boston and Seattle—now I live in San Diego. I'm proud to identify as nonbinary transfemme, am obsessed with the national parks system (I've visited 36 so far), and am pretty friendly, so say hi anytime.