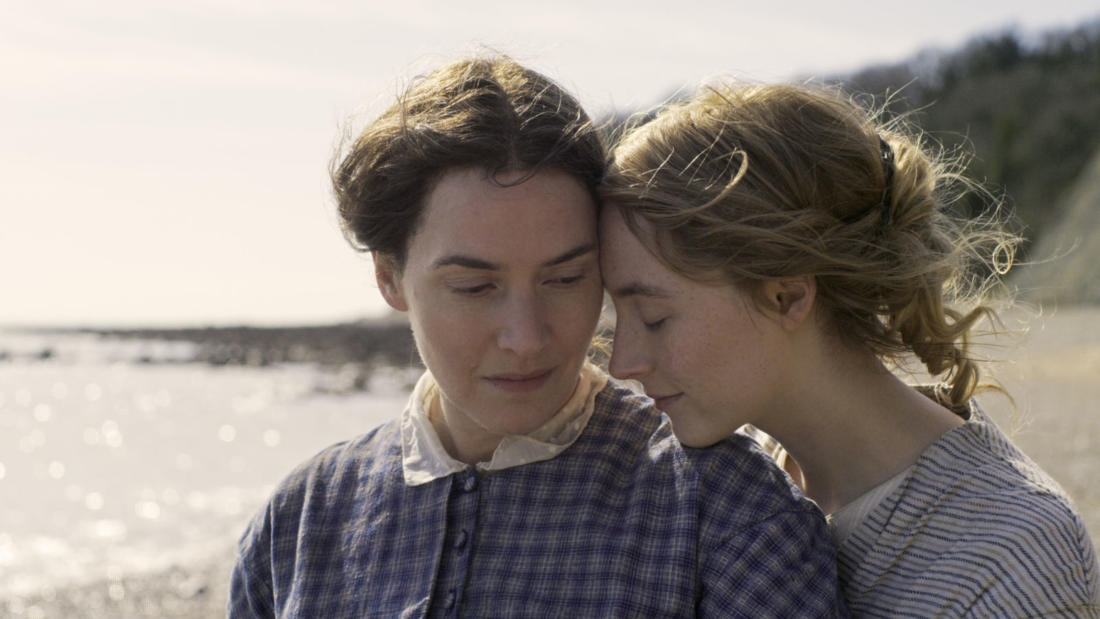 2023
with
Kena Fox-Dobbs
Professor, Environmental Policy and Decision Making and Chair, Geology
and
David Birlenbach
Visiting Assistant Professor, Geology
Ammonite—

Paleontology for all... Fossil discovery in the "golden age" of geology
Program Description
Paleoscientists David Birlenbach and Kena Fox-Dobbs (both in the Geology Department at the University of Puget Sound) touch upon three themes relevant to the film Ammonite. First, they will explore the history of paleontology in the 19th Century and the scientific landscape that Mary Anning navigated during her career. Second, they will review the practical aspects of fossil discovery, including field and preparatory methods. Finally, they will reflect on the legacy of Anning's work, and how it informs our understanding of the Mesozoic, a fascinating time period in Earth's history.
Presented as part of the 2023 National Evening of Science on Screen.
Film Synopsis
Acclaimed paleontologist Mary Anning works alone selling common fossils to tourists to support her ailing mother, but a chance job offer changes her life when a visitor hires her to care for his wife.
In the 1840s, acclaimed self-taught palaeontologist Mary Anning works alone on the wild and brutal Southern English coastline of Lyme Regis. The days of her famed discoveries behind her, she now hunts for common fossils to sell to rich tourists to support herself and her ailing widowed mother. When one such tourist, Roderick Murchison, arrives in Lyme on the first leg of a European tour, he entrusts Mary with the care of his young wife Charlotte, who is recuperating from a personal tragedy. Mary, whose life is a daily struggle on the poverty line, cannot afford to turn him down but, proud and relentlessly passionate about her work, she clashes with her unwanted guest. They are two women from utterly different worlds. Yet despite the chasm between their social spheres and personalities, Mary and Charlotte discover they can each offer what the other has been searching for: the realization that they are not alone. It is the beginning of a passionate and all-consuming love affair that will defy all social bounds and alter the course of both lives irrevocably. [Sloan Science & Film]
Banner image courtesy of Neon
About the Speaker
Kena Fox-Dobbs is a (paleo)environmental scientist interested in how human activities, such as the encroachment of cities on natural habitats, change natural patterns across ecosystems. She uses biogeochemical techniques to investigate questions relating to the ecology of fossil animals and plants. Her work also examines issues that may help predict the effect of climate change on ecosystem interactions.

David Birlenbach is a paleontologist focused on mammalian ecology and evolution over the last 66 million years. He uses a combination of field work, digitized museum specimens, and spatial analyses to better understand the evolutionary consequences of species interactions and environmental changes over long periods of time.