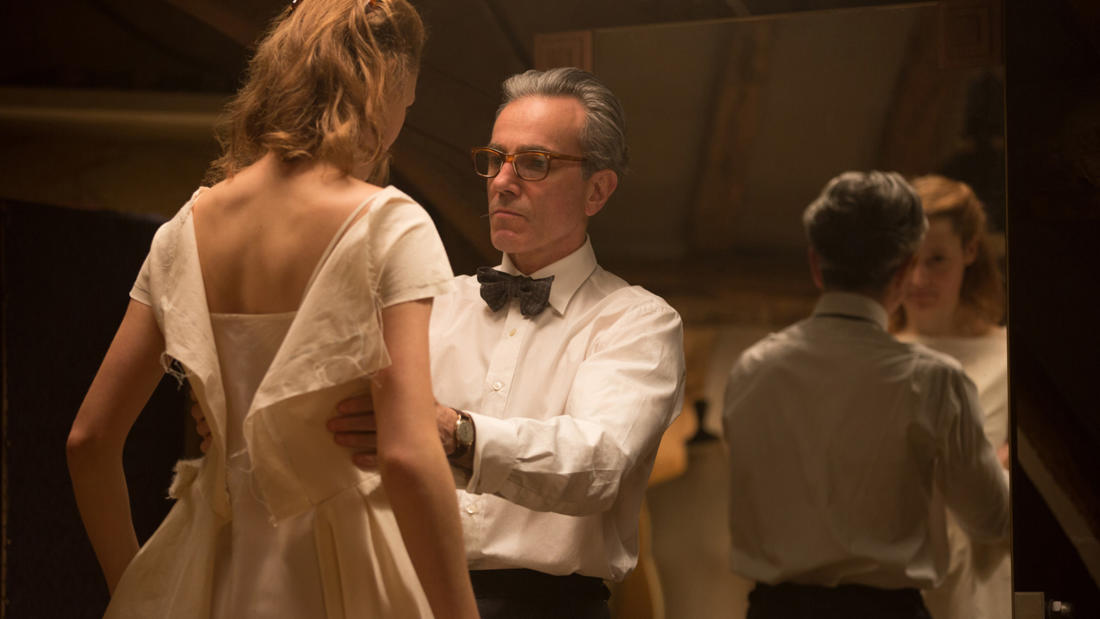 Dec 11
2023
with
Brad Bolman
Science Historian, Institute for Advanced Study
Phantom Thread—

Mushroom misconceptions
Program Description
Paul Thomas Anderson's second collaboration with Daniel Day-Lewis follows a 1950s fashion designer whose world is upended when he meets a local waitress (Vicky Krieps). Before the film, author (The Decomposition Project) and science historian Brad Bolman will give an overview of the history of mycology and popular misconceptions about mushrooms.
Film Synopsis
Set in 1950s London, Reynolds Woodcock is a renowned dressmaker whose fastidious life is disrupted by a young, strong-willed woman, Alma, who becomes his muse and lover.

Set in the glamour of 1950's post-war London, renowned dressmaker Reynolds Woodcock (Daniel Day-Lewis) and his sister Cyril (Lesley Manville) are at the center of British fashion, dressing royalty, movie stars, heiresses, socialites, debutants and dames with the distinct style of The House of Woodcock. Women come and go through Woodcock's life, providing the confirmed bachelor with inspiration and companionship, until he comes across a young, strong-willed woman, Alma (Vicky Krieps), who soon becomes a fixture in his life as his muse and lover. Once controlled and planned, he finds his carefully tailored life disrupted by love. With his latest film, Paul Thomas Anderson paints an illuminating portrait both of an artist on a creative journey, and the women who keep his world running. Phantom Thread is Paul Thomas Anderson's eighth movie, and his second collaboration with Daniel Day-Lewis.
Photo credit: Focus Features
About the Speaker
Brad Bolman is a Postdoctoral Member of the School of Historical Studies at the Institute for Advanced Study. A historian of science, he received a PhD from Harvard University. His first book, The Dog Years, explores the history of canine science in the twentieth century and will be published by the University of Chicago Press. His current research covers the history of mushrooms, mycology, and fungal science since the 18th century.