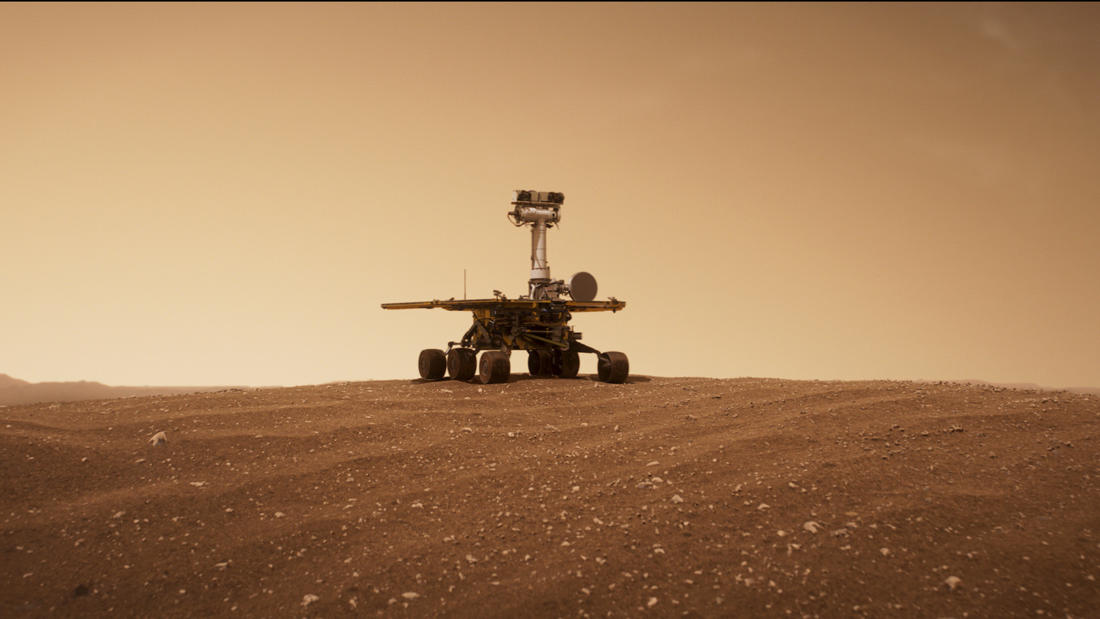 Dec 6
2023
with
Ashley Stroupe
Robotics Software Engineer, Jet Propulsion Laboratory
Good Night Oppy—

Mission to Mars: the engineering behind Oppy's journey
Program Description
Dr. Ashley Stroupe discusses her ongoing role and experiences with the Mars Rovers Spirit and Opportunity (Oppy), breaking down the robotics engineering behind the Rovers and discussing the future of NASA's Jet Propulsion Laboratory.

Film Synopsis
The Mars Exploration Rover Opportunity (aka Oppy) was originally expected to live for only 90 days... but she ultimately explored Mars for nearly 15 years.

Good Night Oppy tells the inspirational true story of Opportunity, affectionately dubbed Oppy by her creators and scientists at NASA, a rover that was sent to Mars for a 90-day mission but ended up surviving for 15 years. The film follows Opportunity's groundbreaking journey on Mars and the remarkable bond forged between a robot and her humans millions of miles away.
Photo credit: Amazon Prime Video
About the Speaker
Ashley Stroupe is a robotics software engineer specializing in Mars Rover operations. She has been at the Jet Propulsion Laboratory (JPL) since 2003, and has worked with the Spirit, Opportunity, and Curiosity rovers in various roles including Rover Driver, Science Activity Planner, and Tactical Uplink Lead. She has also participated in robotics research in the areas of multi-robot coordination, steep terrain access, and sampling.