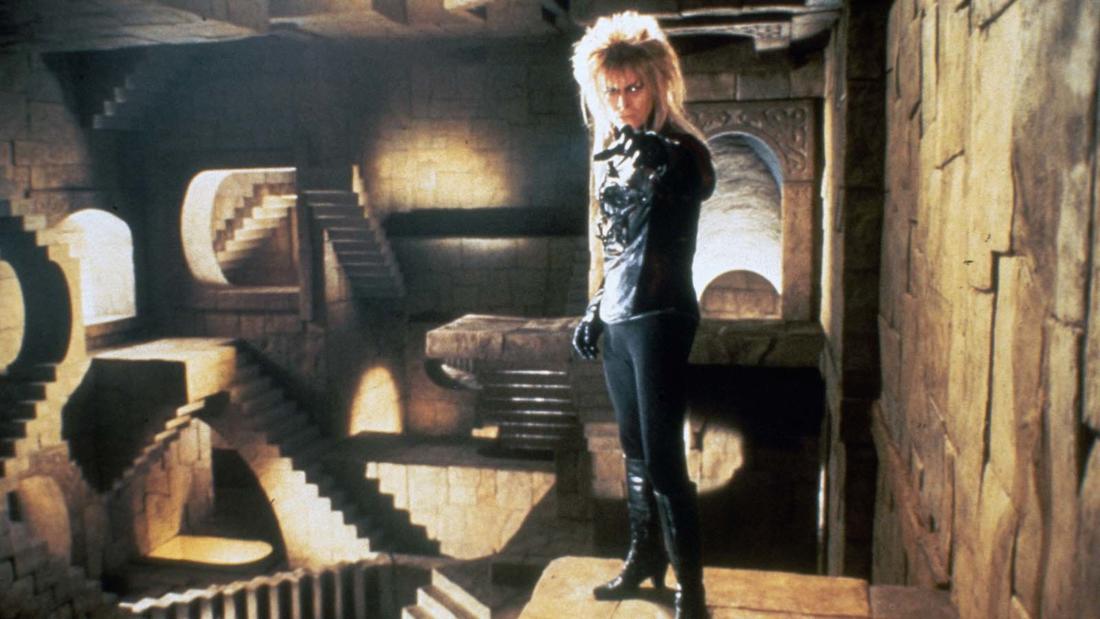 2023
with
Ruth Dalton
Professor of Architecture and Built Environment, Northumbria University
Labyrinth—

How to escape a maze—according to architecture and maths
Program Description
Dr. Ruth Dalton shares her studies on architecture and spatial theory to examine various kinds of mazes, ranging from mazes that are considered "simple," to more difficult mazes that contain "passage loops," and even more complex mazes deliberately designed to frustrate. Ultimately, this will inform a real-world application—how from the perspective of architecture and urban design, intentional effort is made to avoid accidentally creating mazes in the everyday lives of citizens.
Film Synopsis
A teenage girl has thirteen hours to solve a labyrinth and rescue her baby brother from a Goblin King.

Frustrated with babysitting on yet another weekend night, Sarah (Jennifer Connelly), a teenager with an active imagination, summons the Goblins to take her baby half-brother away. When little Toby (Toby Froud) actually disappears, Sarah must follow him into a fantastical world to rescue him from the Goblin King, Jareth (David Bowie). Guarding his castle is the labyrinth itself, a twisted maze of deception, populated with outrageous characters and unknown dangers. To get through it in time to save Toby, Sarah befriends the Goblins, in hopes that their loyalty isn't just another illusion in a place where nothing is as it seems.

Photo credit: Lucasfilm
About the Speaker
Ruth Dalton is Professor of Architecture and Built Environment, Northumbria University, Newcastle UK. Dr. Dalton's research interests are Architecture, Space Syntax, Spatial Cognition, and Architectural Cognition and Experience, and Wayfinding and Navigation.