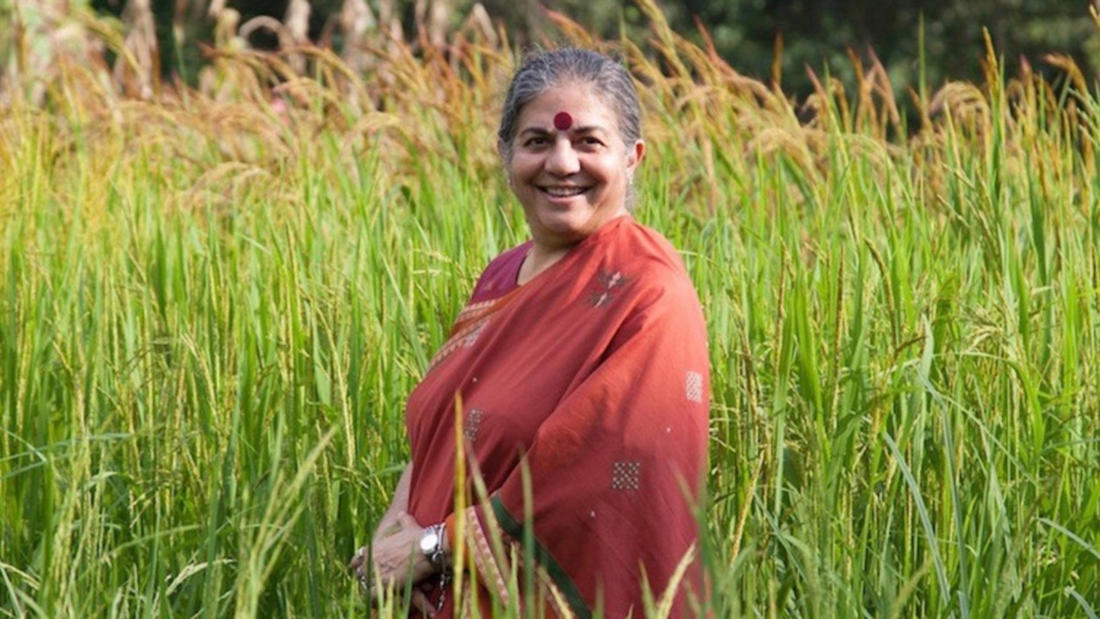 2023
with
Dr. Andrea Yasmeen Carter
Native Seeds/SEARCH
The Seeds of Vandana Shiva—

Local seed conservation
Program Description
Dr. Andrea Carter, AG Outreach & Education Manager at Native Seeds/SEARCH, leads a discussion on local seed conservation.
Native Seeds/SEARCH is a nonprofit seed conservation organization based in Tucson, Arizona. Their mission is to conserve and promote the arid-adapted crop diversity of the Southwest in support of sustainable farming and food security. Native Seeds/SEARCH seeks to find, protect and preserve the seeds of the people of the Greater Southwest so that these arid adapted crops may benefit all peoples and nourish a changing world.

Film Synopsis
How did the willful daughter of a Himalayan forest guard become Monsanto's worst nightmare?
How did the willful daughter of a Himalayan forest conservator become an internationally-renowned activist and the world's most powerful opponent of Monsanto? The award-winning documentary The Seeds of Vandana Shiva presents the remarkable life story of the Gandhian eco-activist and agro-ecologist, Vandana Shiva. A classic David versus Goliath tale, the film shows how Vandana, a brilliant scientist, became Monsanto's worst nightmare and a rock star of the international organic food movement.

Impressed by Einstein at an early age, Shiva studied physics then philosophy in India and Canada. She came to understand that science cannot be 'one-eyed' and must consider all elements at play. This attitude led her to form Navdanya in 1991, a national movement to protect living resources. The grassroots initiative established over 40 seed banks across India, and her galvanising activism put her at loggerheads with GMO multinational Monsanto and others. Not just a voice for the environment, Shiva also championed social justice, farmers' and women's rights. In 2010, she was awarded the Sydney Peace Prize. From childhood to activism, to a difficult marriage and to the world stage, Shiva's life story is exceptionally inspiring

About the Speaker
Dr. Andrea Yasmeen Carter (Powhatan Renape/Amazigh), leads Outreach and Education at Native Seeds/SEARCH. With a background in Plant Science and crop adaptations to drought, she works with farmers and community producers throughout the Southwest in support of seed saving, seed banking, and arid land agriculture. At this screening, ,she will be presenting on the importance of regional seed conservation.