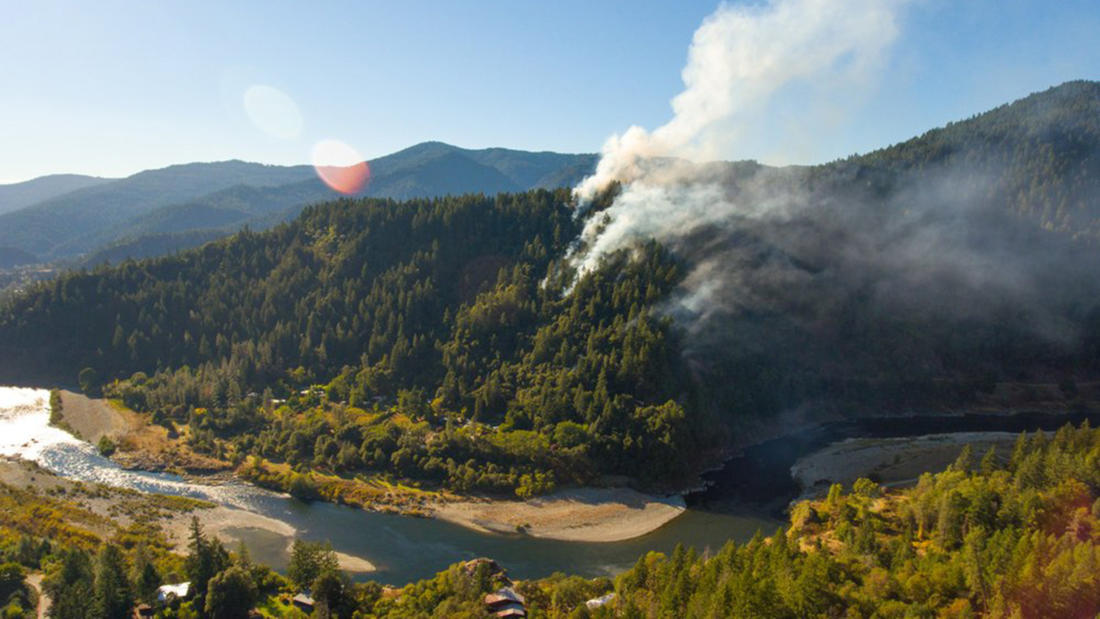 2023
with
Maya Khosla
Biologist; Poet
Elemental: Reimagine Wildfire—

Living with wildfire
Program Description
Dig deeper into how, individually and as a community, we can prepare ourselves to not only survive the inevitability of the next wildfires but to live safely within wildfire areas be they rural or urban.
Film Synopsis
How can we reimagine our relationship with wildfire as we prepare for an increasingly hotter future?
Filmed across the West and narrated by Golden Globe and Emmy nominated actor David Oyelowo, and featuring the voices of climate experts, Indigenous people and fire survivors, Elemental: Reimagine Wildfire takes viewers on a journey with the top experts in the nation to better understand fire. The film follows the harrowing escape from Paradise, California as the town ignited from wind-driven embers and burned within a few hours of the fire's start. It then continues to the even more recent fires of the last two years, when Oregon, California and Colorado suffered their worst wildfires in recorded history.
Photo credit: Balance Media
About the Speaker
Maya Khosla (who is also in the film) is a biologist and writer focusing on forest biodiversity and fire-safe practices. She is the winner of the 2023 Fund for Wild Nature Award and co-winner of the Environmentalist of the Year Award from 2020 Sonoma County Conservation Council (SCCC). As Sonoma County Poet Laureate (2018-2020), she brought Sonoma's communities together through gatherings, field walks, and shared writing, to heal after the recent wildfires.