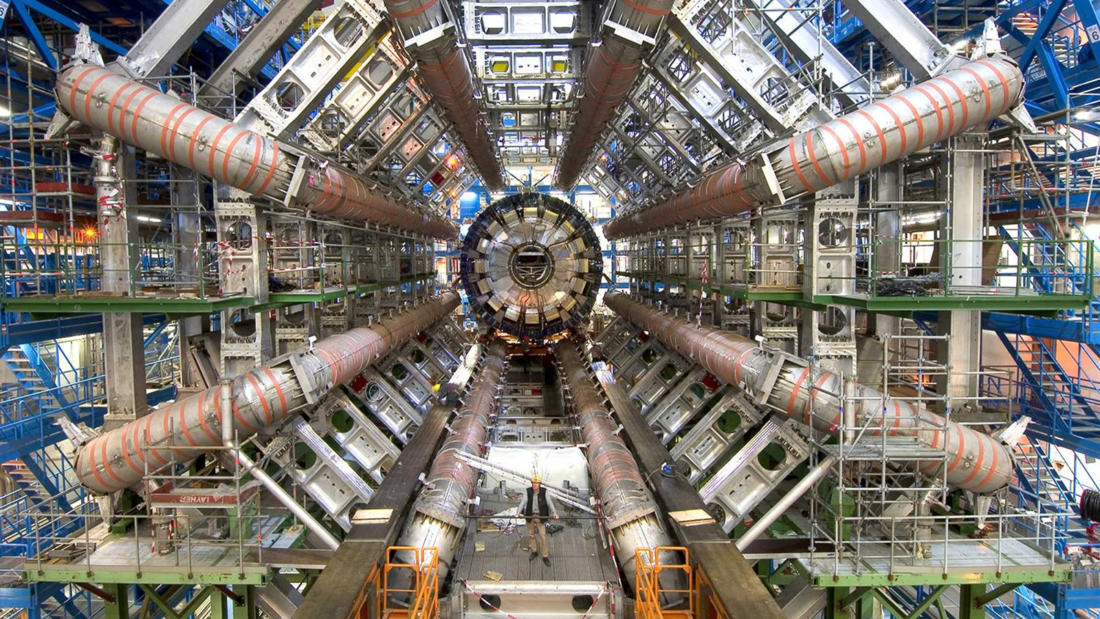 2023
with
Mark Levinson
Film Director
moderated by
Michael Kirby
Kavli Fellow of the National Academy of Sciences, Fermilab
Particle Fever—

It's the little things
Program Description
Physicist-turned-director Mark Levinson joins Michael Kirby, Kavli Fellow of the National Academy of Sciences at Fermilab for a conversation about how, ten years on from the release of the film, PARTICLE FEVER still portrays a very human story taking place underlying a massive venture.

Film Synopsis
As the Large Hadron Collider is about to be launched for the first time, physicists are on the cusp of the greatest scientific discovery of all time—or perhaps their greatest failure.
Particle Fever follows six brilliant scientists during the launch of the Large Hadron Collider, marking the start of the biggest and most expensive experiment in the history of the planet, pushing the edge of human innovation. As they seek to unravel the mysteries of the universe, 10,000 scientists from over 100 countries joined forces in pursuit of a single goal: to recreate conditions that existed just moments after the Big Bang and find the Higgs boson, potentially explaining the origin of all matter. But our heroes confront an even bigger challenge: have we reached our limit in understanding why we exist?
About the Speaker
Before embarking on his film career, Mark Levinson earned a doctoral degree in particle physics from the University of California at Berkeley. In the film world, he became a specialist in the post-production writing and recording of dialogue known as ADR. He has worked closely with such directors as Anthony Minghella, Francis Coppola, Tom Tykwer, Milos Forman, and Kathryn Bigelow and with some of the top actors in the film industry, including Jack Nicholson, Nicole Kidman, Ralph Fiennes, Jude Law, Gwyneth Paltrow, Matt Damon, Juliette Binoche, Liam Neeson, Cate Blanchett, Natalie Portman, Clare Danes, Kristin Scott Thomas, Robin Williams, Ethan Hawke and Robin Wright. He is the writer/producer/director of the narrative feature film PRISONER OF TIME, which examined the lives of former Russian dissident artists after the collapse of the Soviet Union, and had an acclaimed premiere at the Moscow International Film Festival. His original screenplay "Goddess" was selected for presentation at the Institute for International Film Financing. Most recently, he directed and produced the award-winning documentary feature PARTICLE FEVER about the discovery of the Higgs boson, the so-called "God Particle" at the Large Hadron Collider experiment outside of Geneva.