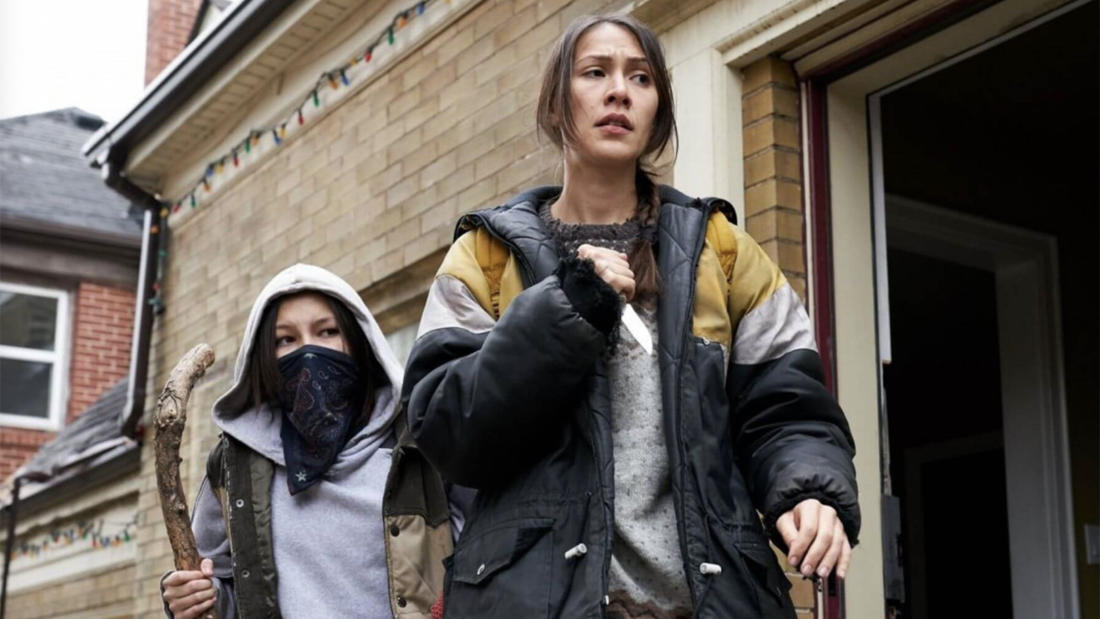 2023
with
Joseph Len Miller, PhD
Assistant Professor, Department of Philosophy, West Chester University
Night Raiders—

Indigenous relations, indigenous futures
Program Description
What can indigenous peoples teach us about surviving the apocalypse? Joey Miller, Ph.D., enrolled member of Muscogee Nation, discusses how his ancestors survived colonialism and what this can teach us about surviving future threats to our civilization.
Presented as part of the 2023 National Evening of Science on Screen.
Film Synopsis
A mother joins an underground band of vigilantes to try to rescue her daughter from a state-run institution.

2043—in a dystopian future a military occupation controls disenfranchised cities in post-war North America. Children are considered property of the regime which trains them to fight. A desperate Cree woman joins an underground band of vigilantes to infiltrate a State children's academy and get her daughter back. A parable about the experience of the Indigenous peoples of North America, NIGHT RAIDERS is a female-driven sci-fi drama about resilience, courage and love.
Photo credit: Samuel Goldwyn Films
About the Speaker
Joey Miller, Ph.D., Department of Philosophy, West Chester University, is an Assistant Professor specializing in Native American philosophy and Ethics. After undergraduate studies in philosophy and psychology from the University of Minnesota, Duluth, he received his M.A. in Philosophy from Virginia Tech and his Ph.D. from the University of Washington, Seattle. As an enrolled member of Muscogee Nation, his research focuses on understanding the ethical frameworks of his ancestors and how these frameworks have been adapted to address settler colonialism. Before coming to West Chester University, he had taught philosophy courses at Marian University and Elon University. His work has been published, among other places, in The Journal of Value Inquiry and Philosophical Studies.