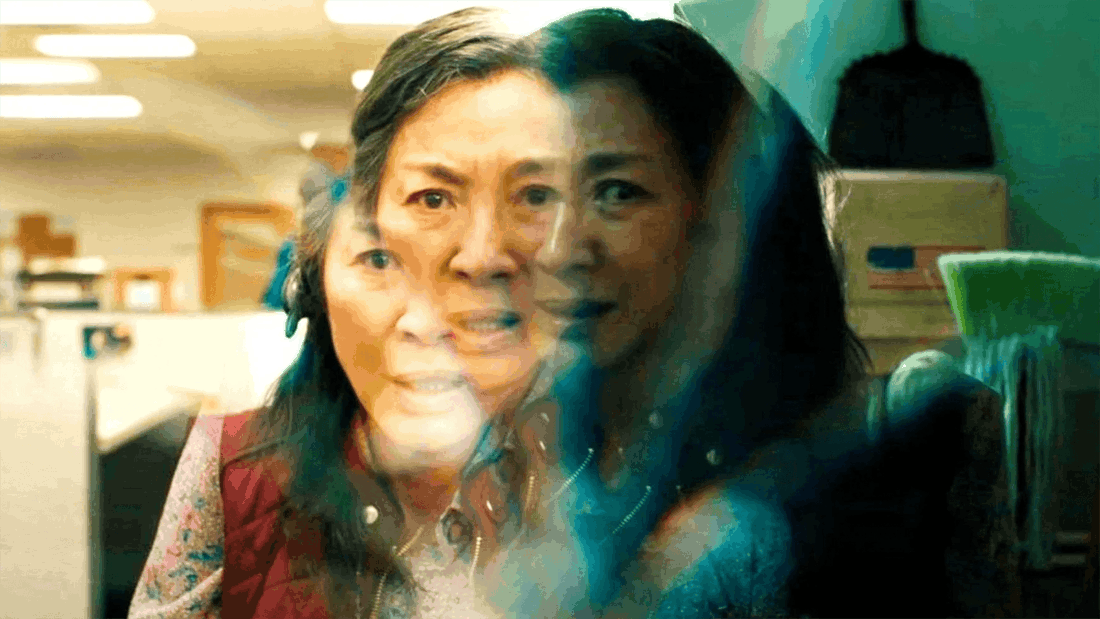 2023
with
Anne Shaffer
Professor of Psychology, University of Georgia
and
Miriam Zegarac
Clinical Psychology Doctoral Student, University of Georgia
Everything Everywhere All At Once—

Anywhere in the Multiverse, parenting is complicated
Program Description
As complex as the stories and interconnected universes in Everything Everywhere All at Once are, they converge on a shared theme: parenting is complicated! Especially when parenting a teenager. Especially when navigating generational and cultural gaps. Especially for moms. Also especially for dads. Especially when co-parenting. Especially when balancing parenting with work. In this talk we discuss current psychological research, from our own work and that of others, that speaks to each of these aspects of parenting and family relationships

Presented as part of the 2023 National Evening of Science on Screen.
Film Synopsis
When an interdimensional rupture unravels reality, an unlikely hero must channel her newfound powers to fight bizarre and bewildering dangers from the multiverse as the fate of the world hangs in the balance.
Directed by Daniel Kwan and Daniel Scheinert, collectively known as Daniels, the film is a hilarious and big-hearted sci-fi action adventure. An aging Chinese immigrant (Michelle Yeoh) is swept up in an insane adventure, where she alone can save the world by exploring other universes connecting with the lives she could have led.

Photo credit: A24 Films
About the Speaker
Anne Shaffer is a Professor of Psychology at the University of Georgia, where she also serves as Associate Dean of the Graduate School. Her research has addressed various topics related to parenting, with a specific focus on emotion-related factors such as emotional maltreatment and emotion communication. As a licensed clinical psychologist, this research has extended to the development and evaluation of parenting interventions.

Miriam Zegarac is a clinical psychology doctoral student at the University of Georgia. Her research interests involve parental emotion regulation, maltreatment prevention, and childhood trauma. She aims to understand individual, family, cultural, and society-level factors that help parents support their children's emotional development, especially in key developmental windows (e.g., adolescence, preschool, becoming a parent for the first time). Recent projects include investigating first-time father's parenting confidence, influence of parents' own childhood maltreatment on their parenting behaviors, and emotion regulation in preadolescents who have been exposed to community violence.