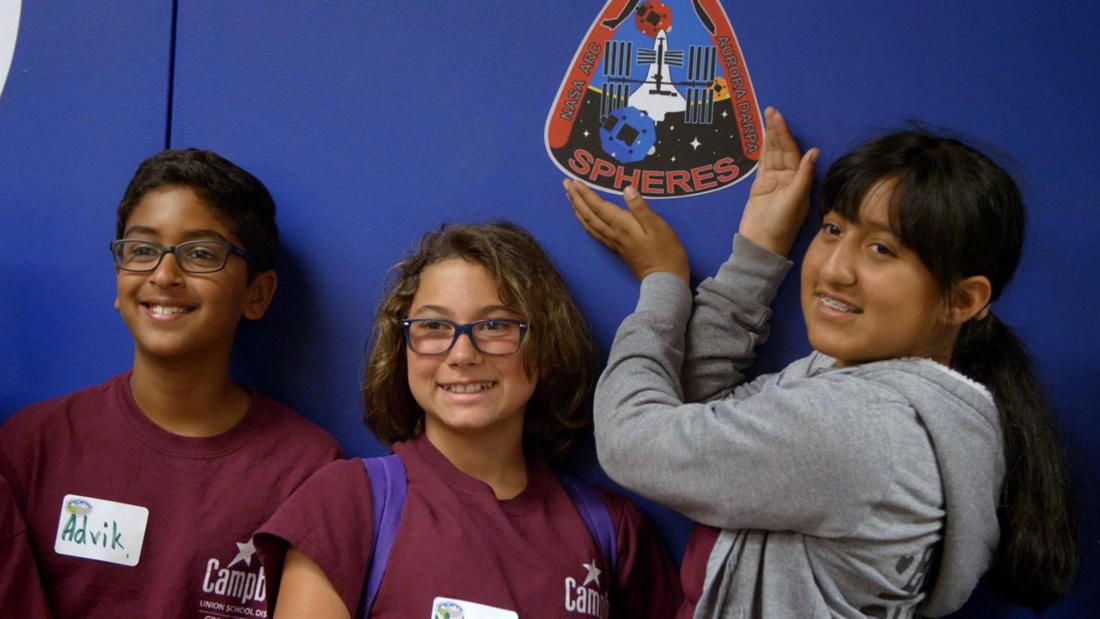 2023
with
Dr. Art Sussman
Retired Scientist; Board Member, Arena Theater Association
Zero Gravity—

Future science leaders
Program Description
Dr. Art's science show presentation focuses on understanding planet Earth in the solar system, the effects of human activities on climate and the web of life, and a path to helping Earth heal itself and in the process help humans to heal. It affirms the need for young people to become adept in science and technology, but also balance the need for environmental solutions and the demands/benefits of space exploration.
Film Synopsis
A diverse group of middle-school students from San Jose, CA competes in a nationwide tournament to code satellites aboard the International Space Station.

While it's true today's 11-year-olds will one day run the world, middle-schoolers in San Jose, CA are taking their summer break to get a head start. Immersed in their own space race, a diverse group of ambitious students enter the Zero Robotics ISS (International Space Station) Competition.
Their mission: compete with teams across the country to write the most strategic code for surveying satellites, known as SPHERES. These satellites will help map out a GPS system to successfully orbit Mars in the future, opening the door to infinite opportunities and exploration on the Red Planet.
Photo credit: Good Docs
About the Speaker
Dr. Art is a science generalist who transformed his scientific career from basic science research to assisting precollege formal education systems and informal science centers in how they teach and explain major science and environmental concepts. He pursued this path for a multitude of reasons, including his greater interest in exploring the biggest ideas in science across many fields rather than obsessively focusing in one small area. If he has focus areas, they are broad: global environmental issues and the meaning of life.