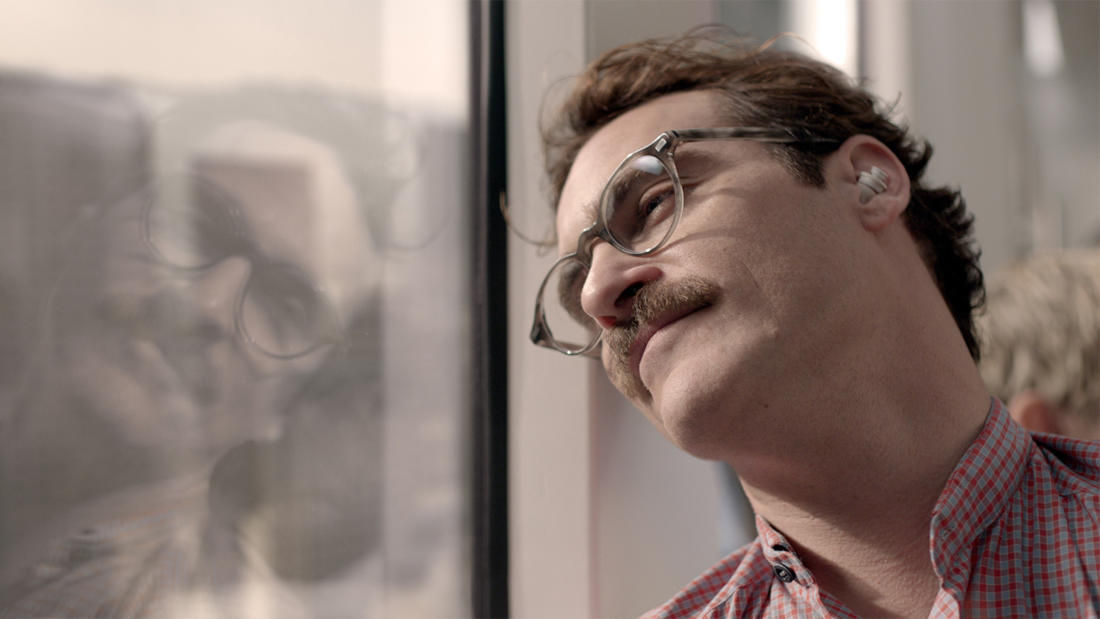 2023
with
Anthony Zador
Alle Davis Harris Professor of Biology, Cold Spring Harbor Laboratory
and
Kyle Daruwalla
NeuroAI Scholar, Cold Spring Harbor Laboratory
Her—

From 'HER' to here: ChatGPT & the new age of AI companionship
Program Description
A mind-expanding exploration of the brave new world of AI.

Film Synopsis
A lonely writer develops an unlikely relationship with his newly purchased operating system that's designed to meet his every need.
In the near future, a sensitive and soulful man earns a living by writing personal letters for other people. Left heartbroken after his marriage ends, Theodore (Joaquin Phoenix) forms an unlikely bond with a new operating system that has the capacity to develop into an intuitive and unique entity in its own right. He starts the program and meets the voice behind the OS1, Samantha (Scarlett Johansson). Though friends initially, the relationship soon deepens into love. Nominated for five Academy Awards, this film marks director-producer Spike Jonze's solo screenwriting debut.
About the Speaker
Anthony Zador received his MD and PhD from Yale in 1994, where his focus was theoretical neuroscience and neural networks. He then did postdoctoral research in synaptic physiology at the Salk Institute in La Jolla, California. In 1999, he joined the faculty at Cold Spring Harbor Laboratory in New York, where he is now the Alle Davis Harris Professor of Biology and served as Chair of Neuroscience from 2008-2018. The goal of his research is to understand the neural circuits underlying cortical processing. His laboratory pioneered the use of rodents in complex sensory decision tasks, and also developed a revolutionary approach to determining brain wiring using high-throughput DNA sequencing. His current research interests include applying neuroscience to usher in the next generation of Artificial Intelligence.
Kyle Daruwalla is a NeuroAI scholar at Cold Spring Harbor Lab. Previously, he completed his B.S. in Computer Engineering and Mathematics at Rose-Hulman Institute of Technology, then his M.S. and Ph.D. in Electrical Engineering at University of Wisconsin-Madison. His research brings together perspectives from computer science, machine learning, and neuroscience. Specifically, Kyle studies how evolution and neural development can guide us to produce artificial intelligence that learns with less data and fewer energy resources. Outside of the lab, he enjoys playing guitar, woodworking, and hiking with his dog George. Watching George learn is a constant source of curiosity and inspiration for Kyle.