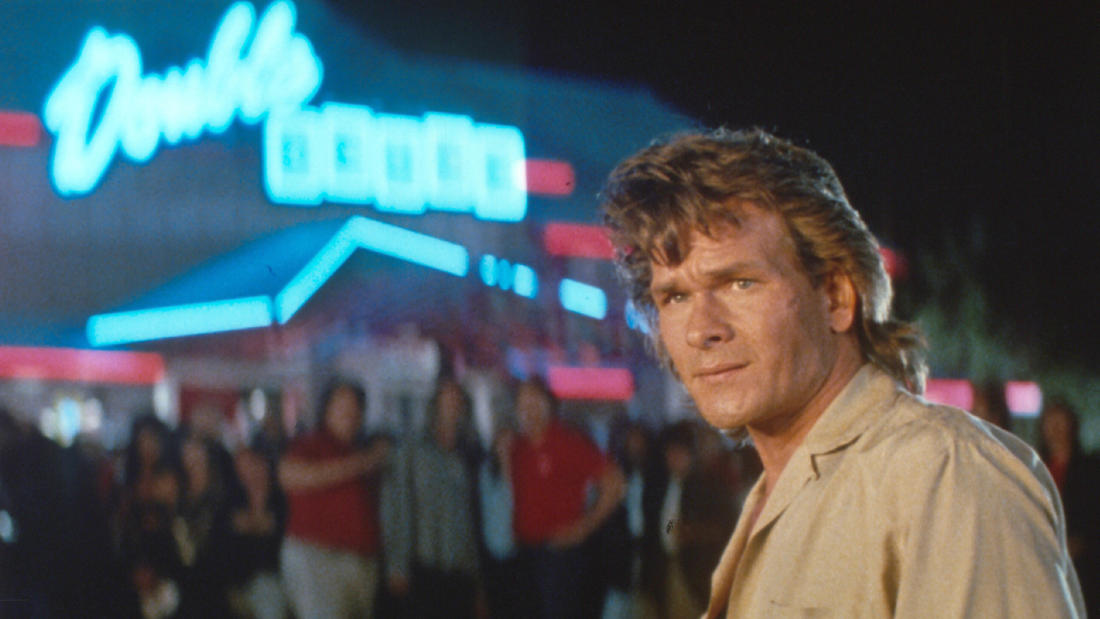 2023
with
Brian Connelly
Stunt Performer; Fight Choreographer
Road House—

Fight right: The science of movement coordination
Program Description
Brian Donnelly discusses the physics, physicality, and safety protocol in coordinating and choreographing dangerous stunts and multi-person fights for stage and screen.
Film Synopsis
A tough bouncer is hired to tame a dirty bar.

The Double Deuce is the meanest, loudest and rowdiest bar south of the Mason-Dixon Line, and Dalton (Patrick Swayze) has been hired to clean it up. He might not look like much, but the Ph.D.-educated bouncer proves he's more than capable—busting the heads of troublemakers and turning the roadhouse into a jumping hot-spot. But Dalton's romance with the gorgeous Dr. Clay (Kelly Lynch) puts him on the bad side of cutthroat local big shot Brad Wesley (Ben Gazzara).

Photo credit: United Artists
About the Speaker
Brian Connelly is a stunt performer, fight choreographer and co-founder of Chicago's Asylum Stunt team. Brian also founded Asylum Stunts Southwest and has been a guest instructor at Arizona State University, Artesia Arts Council, and currently offers ongoing stunt training sessions at Desert Devils Gymnastics in Mesa, Arizona. He's been credited in several films and served as an essential consultant in multiple Marvel comics.