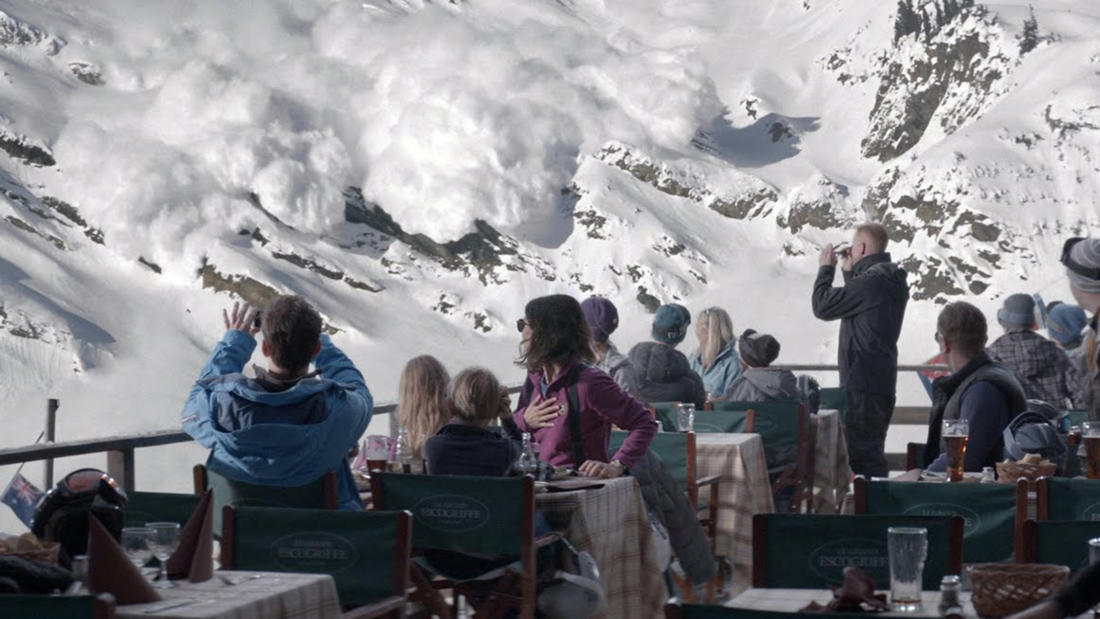 2023
with
John Denninger, MD, PhD
Psychiatrist, Professor, Advisor
Force Majeure—

Fight or flight: Panic's effect on the brain
Program Description
In the context of the film, Dr. John Denninger explores the relationship between stress reduction, resiliency enhancement and health. His research focuses on answering two questions about mind-body medicine interventions: (1) Assessing how well these interventions can help to promote wellness in a broad range of people and (2) determining how these interventions work, by exploring details of mechanism from genes, to biochemistry, to physiology, to brain activity.
Film Synopsis
A family vacationing in the French Alps is confronted with a devastating avalanche.

A Swedish family travels to the French Alps to enjoy a few days of skiing. The sun is shining and the slopes are spectacular but, during a lunch at a mountainside restaurant, an avalanche turns everything upside down. With diners fleeing in all directions, mother Ebba calls for her husband Tomas as she tries to protect their children. Tomas, meanwhile, is running for his life... The anticipated disaster failed to occur, and yet the family's world has been shaken to its core, a question mark hanging over their father in particular. Tomas and Ebba's marriage now hangs in the balance as Tomas struggles desperately to reclaim his role as family patriarch. — Cannes Film Festival
Photo credit: Magnolia Pictures
About the Speaker
John Denninger, MD, PhD, is director of genomic research at the Benson-Henry Institute for Mind Body Medicine at Massachusetts General Hospital (MGH). He also serves as a Psychiatrist at MGH, as Instructor in Psychiatry at Harvard Medical School, and as Senior Advisor in the MGH/McLean Psychiatry Residency Research Concentration Program.
After receiving his undergraduate degree from Harvard University, Dr. Denninger completed his MD/PhD—with dissertation work on the biochemistry of the nitric oxide receptor—at the University of Michigan in Ann Arbor. He completed his internship and residency in the MGH/McLean Adult Psychiatry Residency Training Program and served as chief resident in psychopharmacology at MGH. He has received a Master of Medical Sciences from the Harvard-MIT Division of Health Sciences and Technology as part of the Clinical Investigator Training Program.
Dr. Denninger has received many awards for his research and teaching, including the NCDEU New Investigators Award and the Harvard Medical School Students Award for Teaching.