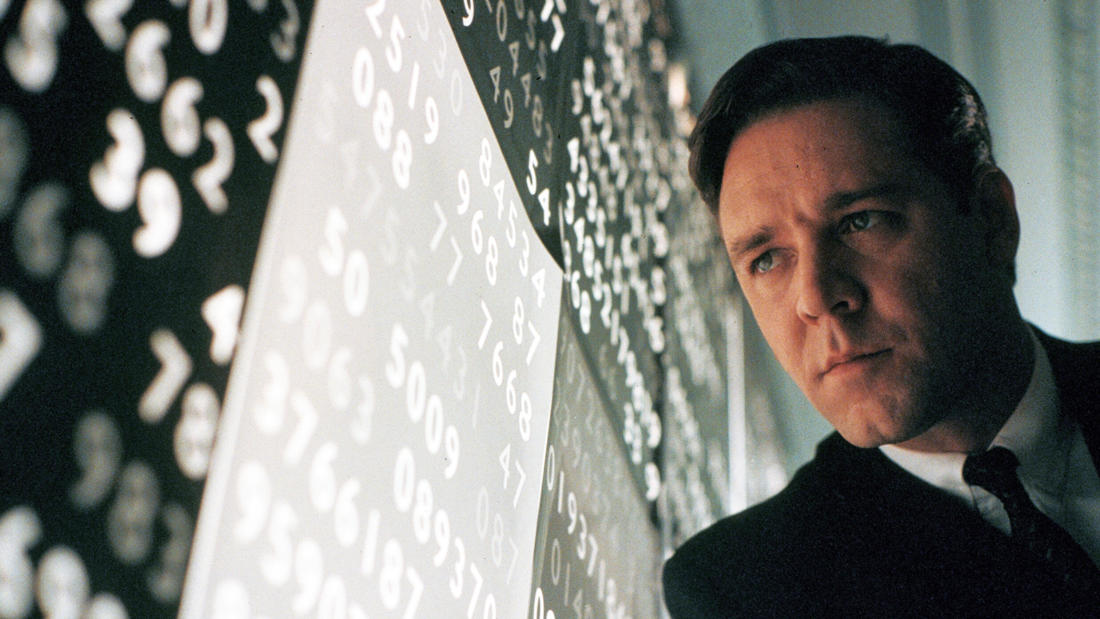 2023
with
Peggy C. Nopolous, MD
Professor of Psychiatry, University of Iowa
A Beautiful Mind—

Feel the numbers: At the intersection of genius and mental illness
Program Description
Dr. Peggy Nopolous discusses the neuroscience of genius and mental illness. Presented in partnership with the Iowa Neuroscience Institute.
Film Synopsis
After John Nash, a brilliant but asocial mathematician, accepts secret work in cryptography, his life takes a turn for the nightmarish.

A human drama inspired by events in the life of John Forbes Nash Jr., and in part based on the biography "A Beautiful Mind" by Sylvia Nasar. From the heights of notoriety to the depths of depravity, John Forbes Nash Jr. experienced it all. A mathematical genius, he made an astonishing discovery early in his career and stood on the brink of international acclaim. But the handsome and arrogant Nash soon found himself on a painful and harrowing journey of self-discovery.

Photo credit: Universal Pictures