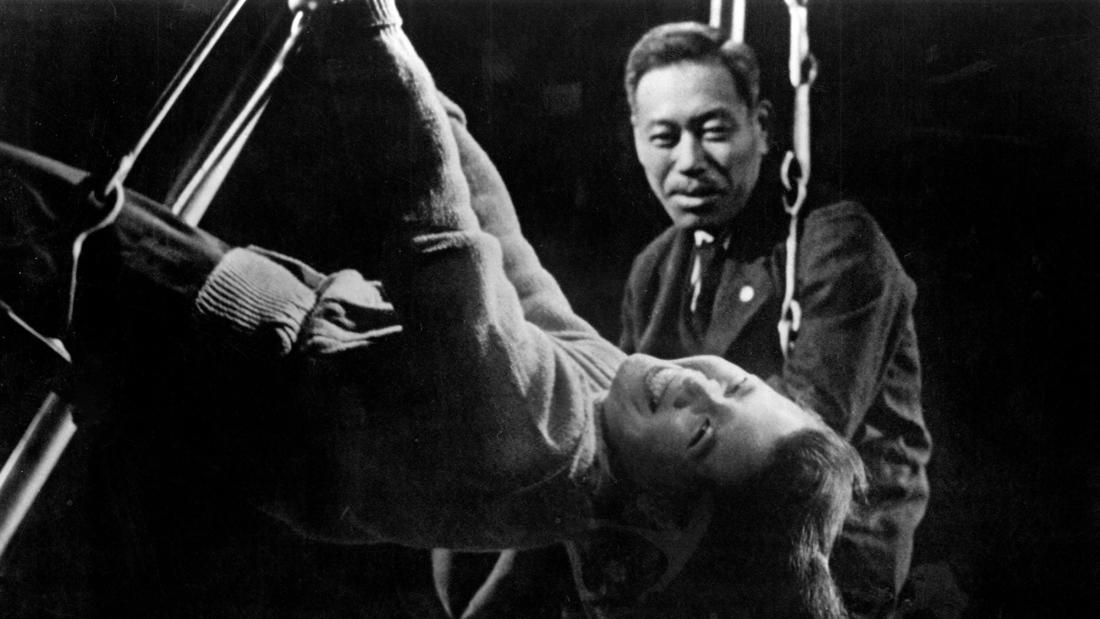 2023
with
Judy Moskowitz
Professor of Medical Social Sciences, Northwestern University; Director of Research, Northwestern Osher Center for Integrative Health
Ikiru—

C'Mon get happy—Kurosawa and the power of joy
Program Description
Kurosawa's humanistic masterpiece is paired with a presentation on the power of joy, from Judith T. Moskowitz, PhD, MPH Professor of Medical Social Sciences and Weinberg College of Arts and Sciences, who was recently featured in The New York Times piece, "A Positive Outlook May Be Good for Your Health."
Film Synopsis
A bureaucrat tries to find meaning in his life after he discovers he has terminal cancer.

Mr. Watanabe suddenly finds that he has terminal cancer. He vows to make his final days meaningful. His attempts to communicate his anguish to his son and daughter-in-law lead only to heartbreak. Finally, inspired by an unselfish co-worker, he turns his efforts to bringing happiness to others by building a playground in a dreary slum neighborhood. When the park is finally completed, he is able to face death with peaceful acceptance

Photo credit: Toho Company
About the Speaker
Judy Moskowitz is a Professor of Medical Social Sciences at Northwestern University Feinberg School of Medicine and Director of Research at the Northwestern Osher Center for Integrative Health. Trained as a social psychologist, she is an expert in stress, coping, and emotion. Her current research is focused on the unique adaptive role of positive emotion in the process of coping with various types of health-related and other life stress and, through randomized trials, her team tests whether a positive emotion regulation intervention can increase positive emotion, reduce stress and depression, and improve health.