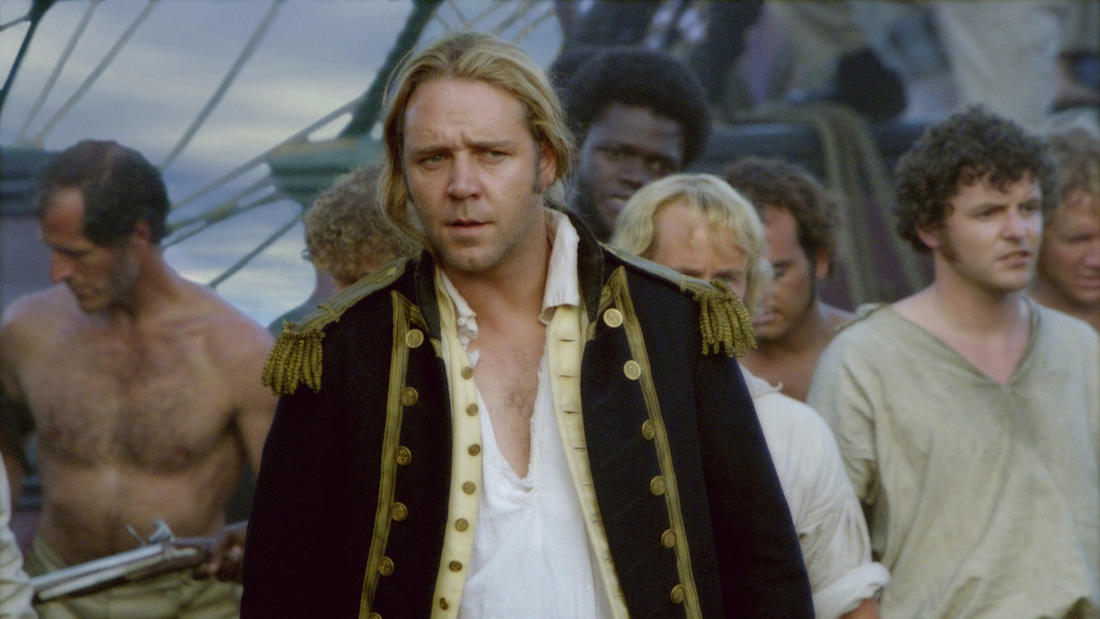 2023
with
Dr. Matthew James
Fellow, California Academy of Scientists; Author
Master and Commander: The Far Side of the World—

Beating Darwin to the Galapagos: Scientists on the high seas
Program Description
Explore the best and weirdest features of the Galapagos Islands, how its discoveries focused Darwin's ideas on natural selection, and what the movie got right – and a little bit wrong.
Film Synopsis
During the Napoleonic Wars, a brash British captain pushes his ship and crew to their limits in pursuit of a formidable French war vessel around South America.

In 1805, aboard the H.M.S. Surprise, the brash Captain Jack Aubrey (Russell Crowe) and his trusted friend, the ship's scholarly surgeon, Stephen Maturin (Paul Bettany), are ordered to hunt down and capture a powerful French vessel off the South American coast. Though Napoleon is winning the war and the men and their crew face an onslaught of obstacles, including their own internal battles, "Lucky Jack" is determined that nothing will stop the Surprise from completing its mission.

Photo credit: 20th Century Fox
About the Speaker
Dr. Matthew James, Ph. D. author of Collecting Evolution: The Galapagos Expedition that Vindicated Darwin. A fellow of the California Academy of Scientists, James is a retired professor of Geology and Paleontology at Sonoma State University. He has been studying the Galapagos Islands for over 30 years.