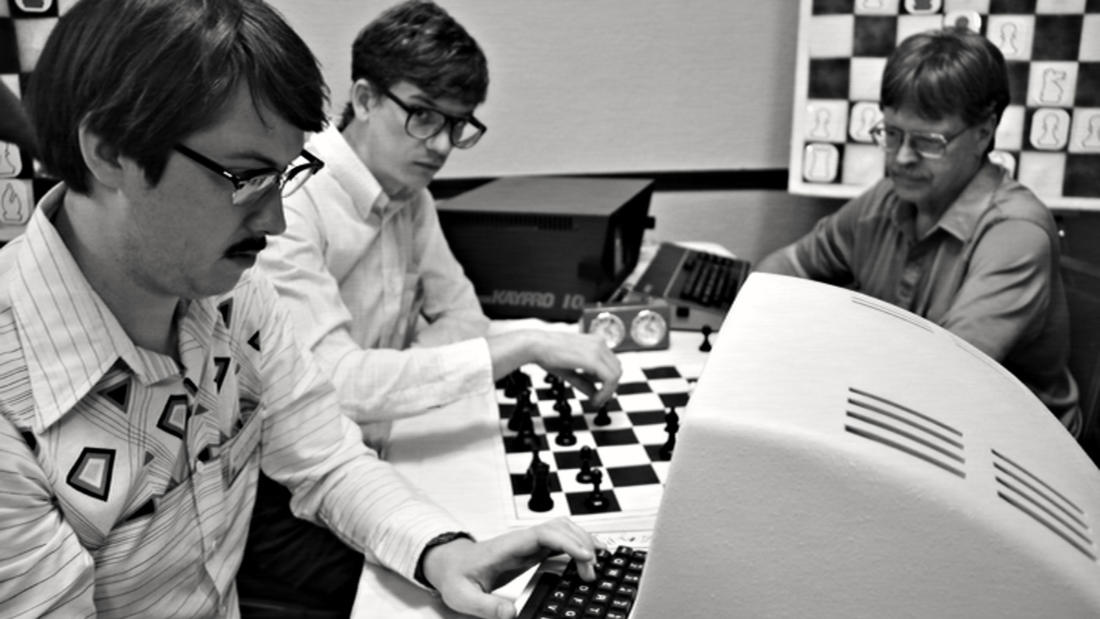 2023
with
Andrew Bujalski
Director
Computer Chess—

Artificial Intelligence vs actual intelligence
Program Description
Celebrate the 10th anniversary of Computer Chess! Hear from director Andrew Bujalski about the making of the film and how Computer Chess anticipated our present artificial intelligence debate a decade ago.
Film Synopsis
A 1980s-set story centered around a man-versus-machine chess tournament.
Set in the early 1980s, in and around an isolated roadside hotel, computer programmers gather for a tournament that pits their chess programs against each other. The action is centered on the junior programmer of an academic team who begins to suspect that their computer is able to detect the difference between a computer opponent and a human one, and thus is exhibiting elements of self-consciousness. He also learns from another member of the team that the computer had been engaging him in gnomic philosophical dialogue and hinting that it thinks it's alive.
About the Speaker
Andrew Bujalski was born in Boston in 1977 and studied film at Harvard's Department of Visual and Environmental Studies. Called "The Godfather of Mumblecore", Bujalski wrote and directed the films FUNNY HA HA (2002), MUTUAL APPRECIATION (2005). His first films all appeared on the New York Times's "Best of the Year" lists. BEESWAX (2009) and COMPUTER CHESS (2013), Bujalski's third and fourth independent films, were filmed in Austin, Texas, where the director lives. His latest projects; SUPPORT THE GIRLS (SXSW, 2018) and THERE THERE (Tribeca Film Festival, 2022) have been released by Magnolia Pictures.