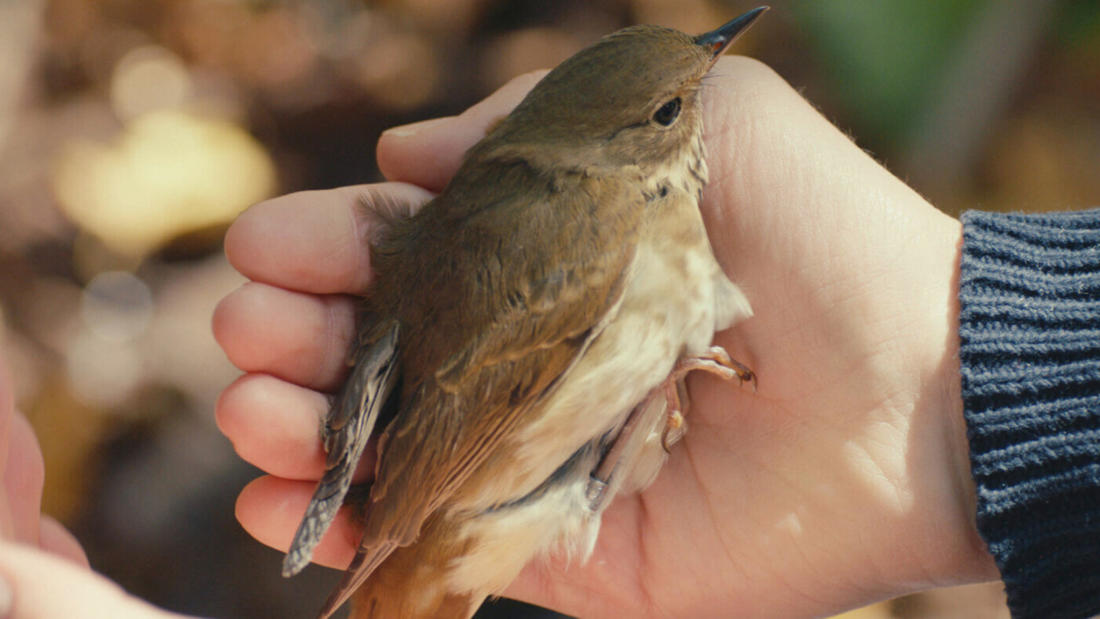 2023
with
Peter Forbes
Filmmaker
and
Dr. J. Alan Clark
Biology Professor
The Wood Thrush—

All things birding
Program Description
Filmmaker Peter Forbes discusses centering a female ornithologist and all things birding with Dr. J. Alan Clark, who served as the birding consultant for the film. Dr. Clark has a Ph.D. in Biology and has served as President of the Bedford Audubon Society.
Film Synopsis
An elusive bird's song draws a girl into the forest.

An elusive bird's song draws the daughter of a strict pastor into the forest, where an epiphany inspires her to seek a new life, a life at odds with her father's own plans for her future.
About the Speaker
Peter Forbes is a Film MFA Honors graduate from Columbia University. The Wood Thrush is his MFA thesis short and it won an Alfred P. Sloan Foundation production grant in 2020.
Dr. J. Alan Clark loves birds and is certified in it with a Ph.D. in Biology and as the President of Bedford Audubon Society. Apart from his Ph.D., he has undergraduate degrees in Religion and Music Education, a master's degree in Natural Resource Policy, and a law degree. He served as a consultant on the bird scenes for The Wood Thrush.
Screens as part of the Short Films Three program at DCTV Firehouse Cinema.