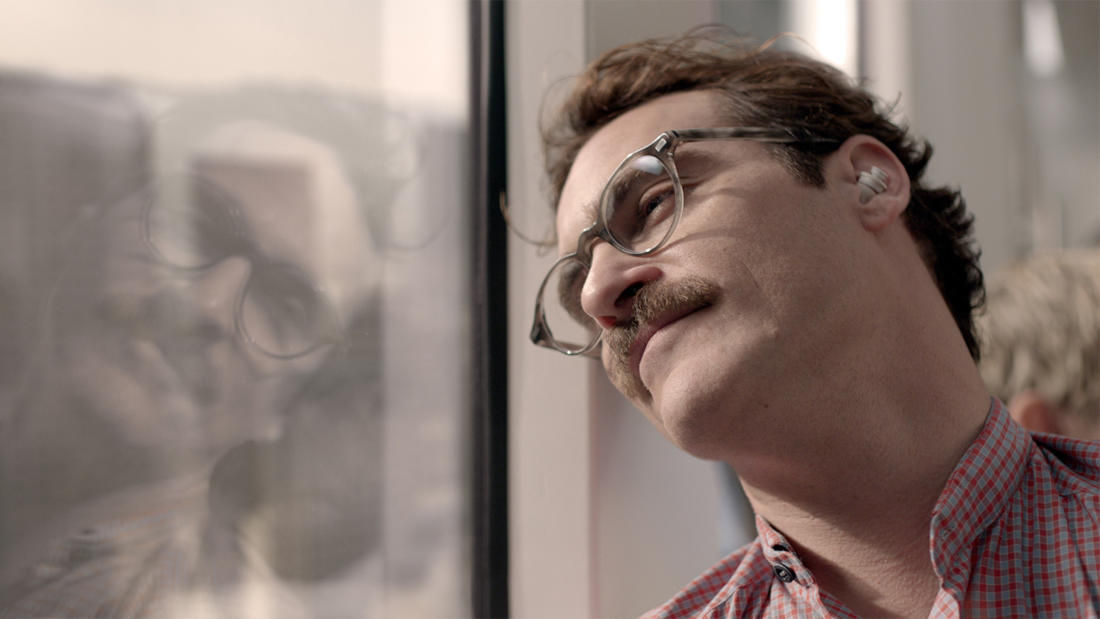 Dec 6
2023
with
Cristina Nowak
Chief Learning Officer, AIEDU
and
Jessica Ann
Instructional Design Lead, AIEDU
Program Description
As artificial intelligence continues to capture our collective imagination, it's critical that we begin to discuss the incredible and scary ways it can and will impact our lives. The feature film, HER (2013), paired with the short film, A SUN LIKE A BIG DARK ANIMAL (2015), incorporates technology in ways that force us to re-examine our relationship with it. Cristina Nowak and Jessica Ann from aiEDU, a non-profit that works with students and teachers to build AI literacy, will discuss equitable learning and how to teach students to thrive in the age of artificial intelligence.
Film Synopsis
A lonely writer develops an unlikely relationship with his newly purchased operating system that's designed to meet his every need.
In the near future, a sensitive and soulful man earns a living by writing personal letters for other people. Left heartbroken after his marriage ends, Theodore (Joaquin Phoenix) forms an unlikely bond with a new operating system that has the capacity to develop into an intuitive and unique entity in its own right. He starts the program and meets the voice behind the OS1, Samantha (Scarlett Johansson). Though friends initially, the relationship soon deepens into love. Nominated for five Academy Awards, this film marks director-producer Spike Jonze's solo screenwriting debut.
About the Speaker
Cristina is the Chief Learning Officer at The AI Education Project, a nationally recognized nonprofit focused on bringing AI education to teachers and students everywhere. Cristina's team builds and distributes free, accessible AI curricular materials, leads teacher trainings, and steers national thought leadership aimed at raising the bar for AI literacy in K-12 schools. Cristina is a long-time educator and entrepreneur with experience in public school classroom teaching, curriculum design, instructional coaching, and program management. Her work as an educator is based on the fundamental belief that high-quality AI education must be centered around the intersection of AI and non-technical subjects with a focus on empathy, creativity, and critical thinking. She previously worked with organizations like Girls Who Code, AI4ALL, and Boolean Girl to design and implement equitable, innovative computer science programs for K-12 learners throughout the country.

Jessica is the Instructional Design Lead at The AI Education Project, bringing over a decade of experience developing engaging STEM and arts-integrated curricula. Her passion is designing thought-provoking, project-based learning experiences that inspire K-12 students to become active creators and ethically-minded users of AI technology. She has created and taught AI literacy lessons for diverse audiences, including public school classrooms, independent schools, post-secondary institutions, and community workshops. Jessica's interdisciplinary approach integrates computer science concepts with creativity, empowering youth to leverage AI to positively impact their communities.