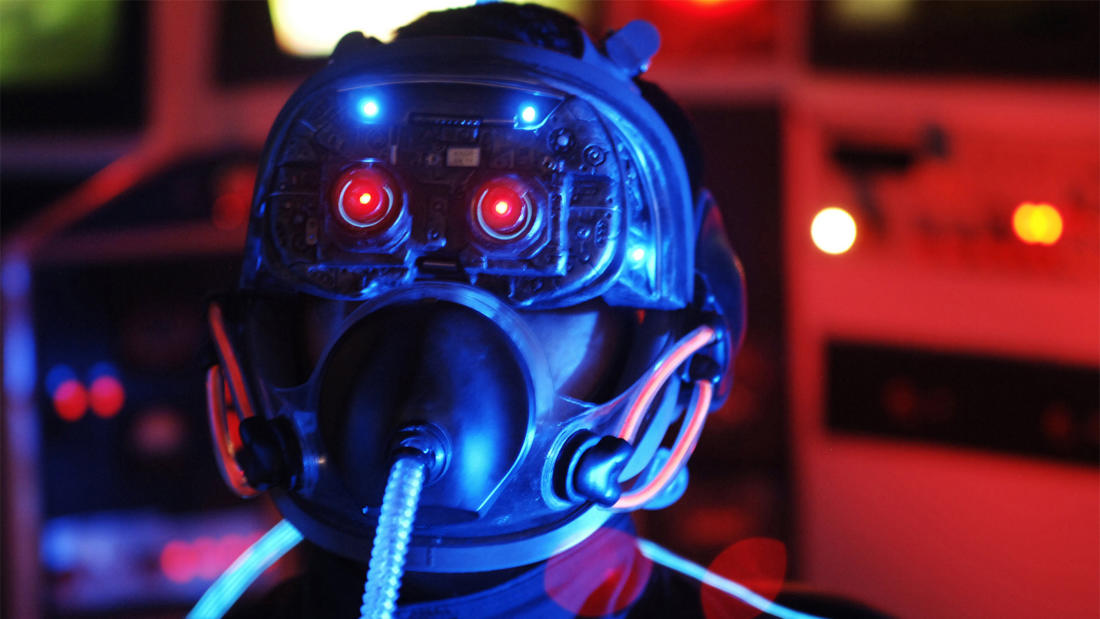 2023
with
Vishnu P. Murty, Ph.D
Assistant Professor of Psychology at Temple University
Sleep Dealer—

Agency and its biological influence on perceptions of the past, present, and future
Program Description
Learn how our own purposeful actions influence how we navigate the world.
Film Synopsis
The near future. Like tomorrow. In a world marked by closed borders, corporate warriors, and a global computer network, three strangers risk their lives to connect, break through the barriers of technology, and unseal their fates.
Memo (Luis Fernando Peña) is a hacker living an impoverished existence in a degraded Mexico of the future. When his hacking activities are discovered, the military attacks his home, and Memo is forced to flee to Tijuana. There, he meets Luz (Leonor Varela), a journalist who plugs her body into the Internet and sells her memories for others to download. When Luz takes on a mysterious assignment and Memo lands a job in a high-tech factory—which connects his nervous system to a robot based in the U.S.—they descend into a cyber-nightmare and discover a deadly truth.
About the Speaker
Vishnu "Deepu" Murty is the principal investigator of the Adaptive Memory Lab, which is housed in the Department of Psychology and Neuroscience at Temple University. His research program examines how motivational and affective states, such as stress, curiosity, and exploration, influence memory and adaptive behaviors. He studies these processes both in normative individuals as well as those at-risk for developing psychopathology, such as PTSD, psychosis, and anxiety. His work is currently funded by the National Institutes of Mental Health, National Institutes of Drug Abuse, and the National Science Foundation.